NC-03: Lil' Guv says Taylor Griffin "better" than Walter Jones
Yep.  The campaign spokesman for Renee Ellmers — who also happens to be Gov. Pat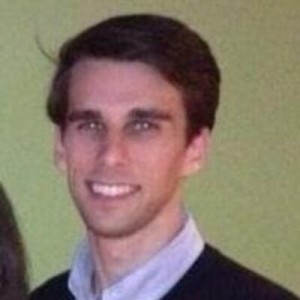 McCrory's nephew — weighed in with that *expert analysis* in the drive-by media this morning:
A North Carolina Republican trying to unseat a longtime congressman has said thanks, but no thanks to a $500 campaign contribution from U.S. Rep. Renee Ellmers' husband.

Brent Ellmers, a surgeon from Dunn, N.C., contributed the money online to Taylor Griffin's campaign on the last day of the 2015 fund-raising year, according to financial disclosures filed by the candidate with the Federal Election Commission.

Griffin is running against 10-term incumbent U.S. Rep. Walter Jones in the upcoming 3rd Congressional District Republican primary. Ellmers, a Republican, is seeking a fourth term in a crowded primary that includes Republican Rep. George Holding, who now represents North Carolina's 13th Congressional District.

Griffin says he promptly returned Brent Ellmers' $500 credit-card donation and told Ellmers he appreciates his support but doesn't want any campaign contributions from sitting members of Congress, or their spouses.

"I don't want to go into Congress having aligned with one set of congressmen or one particular point of view or another," Griffin told McClatchy this week in an interview.

Both Griffin and Ellmers' campaign spokesman declined to say whether Brent Ellmers' donation was a sign of bad blood between the 2nd district incumbent and Jones.

Last year, Jones sent a letter last year to a House leader, in part, due to rumor that Republican Majority Leader Kevin McCarthy of California had an affair with Rep. Ellmers. Ellmers has called the rumor one of "completely false accusations."

Jones' letter – which called for anyone seeking a House leadership role to withdraw candidacy if they had committed "misdeeds" while serving in Congress – may have fanned the flames of the rumor. At the time, McCarthy was running for former Speaker John Boehner's post but abruptly withdrew, saying he only wanted the job if he had the full support of House Republicans, which wasn't likely at the time.

Ellmers serves as the congresswoman from the state's 2nd Congressional District, located close to the 3rd district in Eastern North Carolina.

Her campaign spokesman, Patrick Sebastian, told McClatchy that Ellmers' husband gave to Griffin running in the "next door" district because "he just agrees with Taylor Griffin and disagrees with Walter Jones on the issues." Asked what issues in particular he was referring to, Sebastian said Ellmers' explanation to him was that Griffin would be overall a "better representative" than Jones for North Carolina.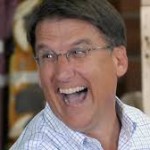 This Sebastian kid has the political acumen of a brick wall. From lying about Jim Duncan's record, to insulting George Holding personally, to THIS — he does the exact opposite of what a campaign spokesman should be doing.  He's creating problems instead of smoothing them over and doing away with them.
Sebastian, affectionately known in many quarters as Lil' Guv, may very well have created problems for his uncle, who also happens to be on the ballot this November. There are now — and may likely be more to come — many 3rd District voters who believe Robert Brawley would make a "better" governor than Pat McCrory.