NC-03: Gambling on the FEC not paying attention.
Scott Dacey's back.  The third-place finishing (2018), Indian casino-lobbying, former Paul Shumaker client is poking around in the 2019 edition of the Third Congressional District's GOP primary.  Sources on the ground in the district tell us he's trying to help GOP candidate (and Thom Tillis and Democrat-endorser) Joan Perry.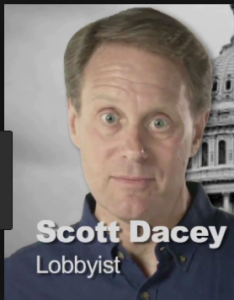 And it also appears Dacey's still raising money to pay off his 2018 campaign debt.   No joke — his campaign committee has filed its latest report citing a $2700 contribution from "INDIANS."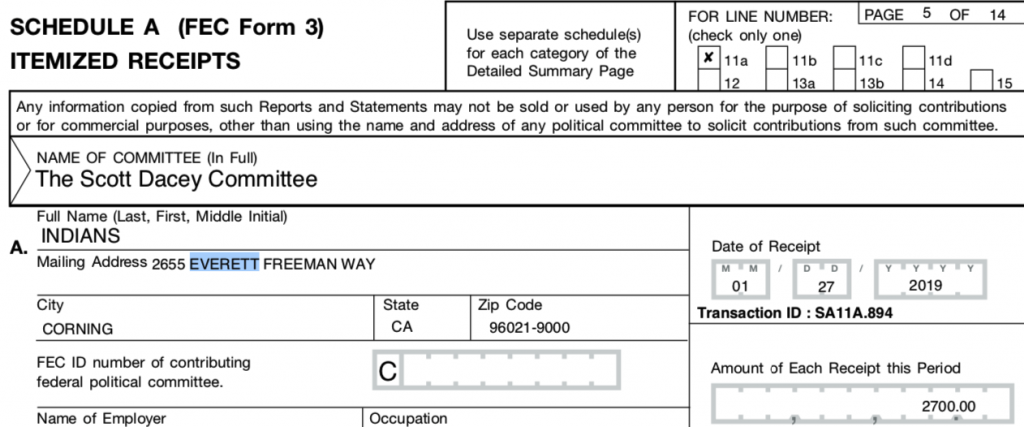 That's IT.   (Try telling those folks in DC that your campaign got $1000 from "white people."  See if they buy THAT.)
We Googled the address Team Dacey supplied for "INDIANS" and this is what we got: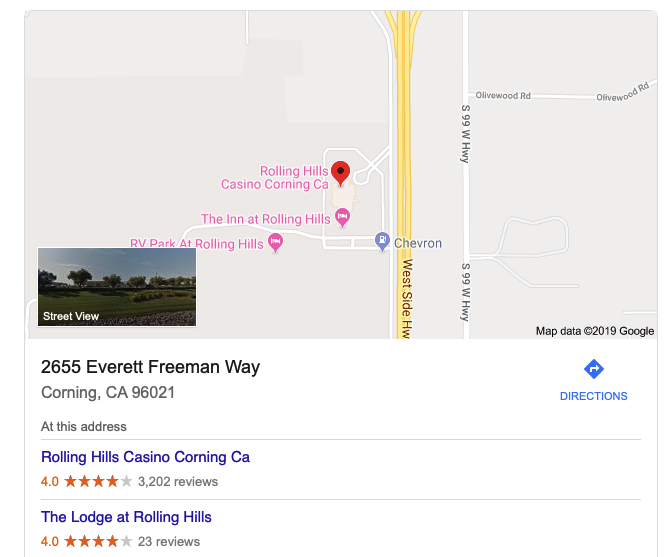 That's Right.  It's a CASINO.    Aaaaaaaaaand — surprise, surprise — it's owned by an Indian tribe.  Specifically, the Paskenta Band of Nomlaki Indians.
Dacey spent a significant amount of time during the 2018 denying he was a "casino" lobbyist.  He claimed that he helped Indian tribes out on various issues unrelated to gambling.  But his listings on various sites as a "casino vendor" were among the problems hindering that particular spin.