#nc-03: Following Taylor Griffin's money
The McClatchy drivebys have finally caught on to something we knew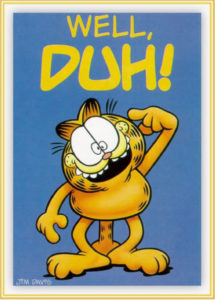 waaaaaaaay back in November 2015.  Big Money from out of state is betting big on Walter Jones nemesis Taylor Griffin:
[…] Paul Singer, a New York-based hedge fund manager, has put his money behind challenger Taylor Griffin – one of U.S. Rep. Walter Jones' primary challengers who came close to forcing the seasoned House member into a runoff two years ago. Singer is the second-largest Republican donor so far in the 2016 election cycle with his contributions to GOP and conservative candidates, groups and committees totaling more than $11.3 million, according to the Center for Responsive Politics.[…] 

Singer's money and influence has helped even the playing field for Griffin's bid against Jones. A big-time donor to groups like the conservative Club for Growth and those who advocate for immigration reforms, Singer also supported Sen. Marco Rubio's presidential campaign before the Florida politician dropped out.

Singer has his own political action committee – the American Unity PAC – which backs Republican candidates who support same-sex marriage and other LGBT rights. The PAC has called for the repeal of North Carolina's House Bill 2, which critics say is discriminatory for not allowing transgender people to use public bathrooms that match their gender identity. Supporters say HB2 is necessary to protect privacy in restrooms like those in government buildings and schools.

Singer's money and donations from his business associates and family members total more than 15 percent of the $248,000 Griffin had raised through May 18, public campaign finance records show. Singer's pro-LGBT rights PAC did not donate money to Griffin's campaign.[…]
Here comes the reeeeeeeeeeally interesting part of the story:
[…] Griffin, from New Bern, N.C., supports HB2 and says gender identity should not be made a protected class in federal nondiscrimination laws. He told McClatchy this week that he's never met Singer and doesn't know why the investment guru is supporting his campaign. […

"You'd have to ask him," Griffin said of the donations, adding that he and Singer have the same views on U.S. foreign policy related to Israel, an area he says Jones has been "tepid" in.[…]
Okay.  First, Griffin says he "doesn't know why" pro-gay marriage, pro-same sex marriage, pro-amnesty Paul Singer is supporting him.  Then – two sentences later – he offers up an explanation.  *Naw, he's never met the guy. He has nooooooo idea.*
Our November piece on Griffin's cash unearthed some gems like these:
Griffin raised SIX TIMES more money from New York City residents than he did from Third District residents.
Eighty-eight percent of his donors came from OUTSIDE the Third District.
EIGHT of his donors gave a combined total that exceeded Griffin's entire take from Third District residents.
DC-based donors' combined contributions were SIX TIMES the total given by Third District residents.
THIRTEEN out-of-state donors provided 52% of Griffin's total fundraising haul.
Why are all of these people from DC, NY, and Boston dumping two to five-grand apiece on Taylor Griffin?
Folks, this is a race where the NY-DC establishment is trying to take out an incumbent that really, really, really gets on their nerves.  And Taylor Griffin is the horse they are betting all their money on.