NC-03: Club For Growth endorses — Celeste Cairns ?????
I struggled to find ANY information about the Emerald Isle Republican when she first filed.  No web presence whatsoever.  But the DC-based Club For Growth appears to know all they need to know: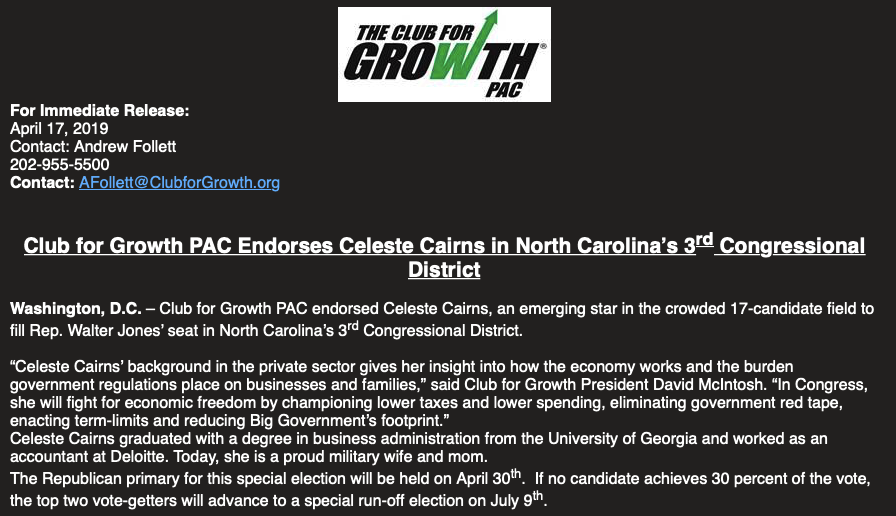 The Club For Growth was founded a number of years ago as a protest against Republicans who seemed to have forgotten the small-government, fiscally-conservative principles at the core of the GOP.   In the early years,  renowned free-market economist Stephen Moore spearheaded a lot of their efforts.
In recent years,  The Club's credibility has suffered with me.  They've viciously gone after President Trump — starting in the primaries and continuing on well past his inauguration.    (I often file them with the John Locke Foundation.)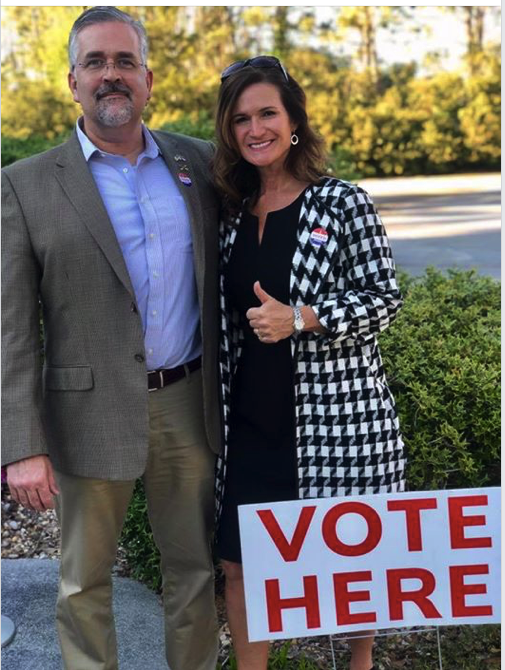 I certainly don't want to take anything away from Mrs. Cairns.  More than one member of the Third District's GOP field sought The Club For Growth's endorsement.
She deserves to be congratulated for this big endorsement. ( She now has a professional-looking website and a campaign Facebook page.  )