#nc-02: Frank Roche says Nee-Nee needs to Quit-Quit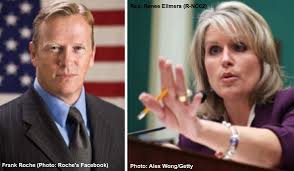 No, it's not for what you might think.  Roche has put out video replaying Renee Elmers's 2010 statement about her support for term limits.  Specifically, she says THREE TERMS is more than enough for Members of Congress.  At the end of this year, she will have served six years (three terms). 
Rumors of an alleged affair involving Ellmers and another powerful (and married) Member of Congress are all over the news.  Ellmers is spinning the boo-hoo poor-me angle. Others are suggesting that focusing on the affair story is way too creepy and prurient.  We agree — to an extent. 
One issue about the affair story, though, that people are overlooking is the potential for BLACKMAIL.  Anyone who has been around Capitol Hill or watched "House of Cards"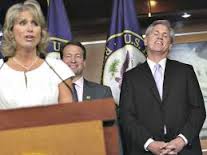 knows full-well THAT is a real possibility.  Vote how we want, or we send this audio or video tape to your spouse. 
Flash back to some of the ads Ellmers aired when she first ran and then compare that info with her actual voting record.  How does one go from "fiscal responsibility" and "the credit card is due" to voting FOR every debt ceiling and spending increase that comes down the pike? 
ObamaCare was a classic case.  She got to Washington and spoke favorably about using a parliamentary method to get rid of that travesty. But when Ted Cruz tried that exact tactic, Ellmers went out of her way to attack him and anyone who thought like him.