#NC-02: Club for Growth bets it all on Jim Duncan
The Club For Growth — arguably DC's premier free-market, limited-government political action committee — has never been much of a fan of Renee Ellmers.  They've issued some harsh criticisms over the years.  But this year, they're upping the ante and actually endorsing one of her primary opponents: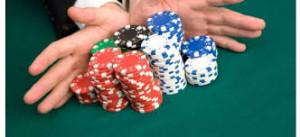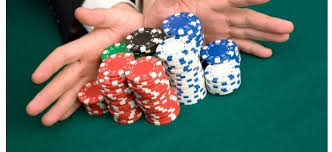 The Club for Growth PAC today announced its endorsement of businessman Jim Duncan for the U.S. House from North Carolina's 2nd Congressional District. The seat is currently held by incumbent Congresswoman Renee Ellmers.

"Jim Duncan is a principled constitutional conservative who will fight against the big-spending insiders in Washington," said Club for Growth President David McIntosh. "Jim has been active in local politics in North Carolina, and his own life experience has laid the foundation for his work to protect the American Dream through pro-growth policies that shrink the size and scope of government.

"Jim Duncan will have to defeat Washington insider Renee Ellmers. She campaigned as a Tea Party candidate, but sided with Nancy Pelosi in reauthorizing the corrupt Export-Import Bank, and in supporting the wasteful trillion-dollar spending bills of 2014 and 2015. During her time in Washington, Ellmers has taken pride in following the lead of Speaker Boehner and the Republican leaders in Congress. She has an abysmal lifetime 61% voting record from the Club for Growth, having voted against conservative spending plans, and for budgets that break the spending caps. Ellmers' constituents deserve better, and the Club for Growth PAC is proud to endorse Jim Duncan as the true economic conservative in this race."

Congresswoman Renee Ellmers voted:

·         YES on the 2011 debt ceiling increase (#690, 2011)

·         YES to reauthorize the Export-Import Bank (#576, 2015, #224, 2012)


·         YES on the bad Ryan-Murray deal that broke the sequester (#640, 2013)

·         NO on the conservative RSC budget (#275, 2011; #86, 2013)
The race for the second congressional district is likely to be one of the nation's most-watched.  Insiders are expecting as many as SEVEN total candidates in the GOP primary.  There has been no word yet if there will be a Democrat or Libertarian candidate.  Due to the conservative nature of the district, the winner of the GOP nomination is a sure-thing for November.