#NC-02: 77 percent of Ellmers 2015 $$$ from PACs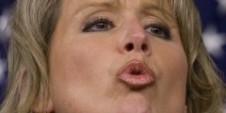 That's right.  According to congresswoman Renee Ellmers's filings with the FEC, roughly 77 percent of her 2015 fundraising came from PACs and other assorted special interest groups.
From January 1 through June 30, the congresswoman's campaign took in a whopping $365,000 from lobbyists, PACs and other assorted political committees.   She's reporting $98,510 in itemized individual contributions and $7,764 in non-itemized individual contributions.
Surveying the list of PAC donors, it's interesting to see just how many of them are tied to health care delivery or health insurance.  Of course, that may help explain the overwhelmingly medical flavor of bills she has sponsored in the House thus far in 2015.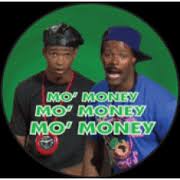 Interestingly, there is a group called the "2015 SXSW GOP Committee" that has transferred money into the Ellmers campaign treasury.  We did a little research and found this organization is primarily a political operation tied to the Dell and Honeywell technology companies.  They appear to have only donated to FIVE members of the House:  Adam Kinzinger (R-IL), Cathy McMorris-Rodgers (R-WA), Erik Paulsen (R-MN), Mario Diaz-Balart (R-FL), and Ellmers.  Paulsen, Ellmers, and Diaz-Balart each got $6,046 from the group.  McMorris-Rodgers got $6,075 and Kinzinger got $6834.
Ellmers has been big on the issue of "the smart grid."  Interestingly, Dell AND Honeywell have smart grid technology as a significant part of their business plans.