MSM: WAANH!! Pat won't talk to us!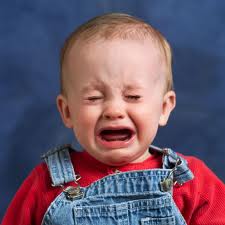 The remnants of the mainstream media in The Tar Heel State are throwing a bit of a tantrum.  The state's new GOP governor and his staff are NOT dropping what they're doing and immediately answering their questions.  *GASP*
I first saw this from a TV station in Wilmington.  Now, we have the esteemed Travis Fain from the failing Greensboro News & Record whining about Gov. Pat not talking to him.    Here's a hint, Travis.  It PROBABLY has something to do with THIS CHEAP SHOT.
This ought to be a lesson.  The media will not love you more if you move left.  You are a Republican. THEY are in bed with the Democrats. They will get you to move left, tick off your conservative base, and still KILL you all the way through your next campaign.
NCGOP has a terrible communications operation at all levels in Raleigh.  You're not going to win by thumbing your nose at all media.  Your story HAS to be told.  There are SOME people out there to be cultivated.  Hit the local papers.  Make WRAL and McClatchy transcribe from those small-town papers.  The best way to send big biased media a message is to hand-deliver scoops to their competition.  There are plenty of fair-minded people out there in the small-time media.  Team McClatchy™ doesn't have any real influence outside their respective county boundaries.  (The influence inside those counties is dwindling by the week.)   Stop catering to those usual lefty suspects.  They'll take your goodies and still bite your hand. 
If you stick to your conservative guns, you've got one heck of a blogosphere — HINT, HINT — and grassroots movement out there ready to defend you.