Silly libs. It's not THE POPE in Raleigh. It's the other one. With the White Hat. IN ROME!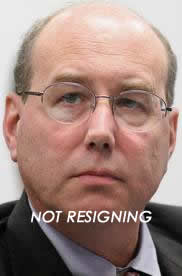 I am sure they were — initially — dancing for joy in the streets of Chapel Hill and Carrboro after reading the media reports this morning about "The Pope" resigning.   Unfortunately, for Orange County's patchouli and granola caucus, it was NOT Gov. Pat's budget director throwing in the towel — but Pope Benedict, spiritual leader of The Catholic Church, making history by becoming the first pontiff to resign in 500 years.
It is amazing that these people think Art Pope is an evil mastermind seeking to rule the world.  How scary can this guy be if he can't beat Dennis Wicker in a lil' ol' lieutenant governor's race?