More on Ellmers campaign finances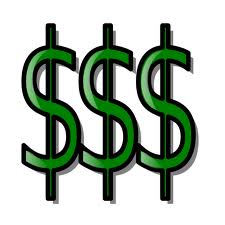 I got a nice note from Al Lytton,  congresswoman Renee Ellmers's  chief of staff, this morning (while I was in church celebrating Easter):
Brant,

I don't know how you get the information to only the cover page of the report.

I believe that the FEC reports show that Congresswoman Ellmers ended the year with $328,116 cash on hand!

http://fec.gov/disclosurehs/HSCmteDetail.do

So, your latest post is completely inaccurate.
(The link Al cites  — when you click on it — produces an indecipherable error message. )   Let's work with the data we DO HAVE, to see JUST how accurate or inaccurate my previous post was.   We have a Federal Committee Disclosure Report Cover filed with the NC State Board of Elections.  Someone named Collin McMichael signed the report as the treasurer for "The Renee Ellmers for Congress Committee" and filed it on 1/15/12.   (I found a LinkedIn profile for a Collin McMichael of Raleigh-Durham who is the president of a campaign finance compliance firm.   Don't know if this is the same guy.)
Above Mr. McMichael's signature, there is a statement where the signatory attests that all info on the document is true.   According to the report, the data covers the period from  7/1/11 to 12/31/11.  The report states that no money was disbursed from this account at BB&T during that period.  It also omits any information about a beginning balance or ending balance.  (It looks to me like, if there was some money in the account, some figures needed to be put on that form.)   Not including any numbers leads one to think — if the preparer is truthful — that there is no money in the account.
It seems to me that — if Al's information is true (and I have no reason to think it's not) — the "innacurate" label actually needs to be applied to Mr. McMichael and this report he had hand-delivered to the offices of the NC State Board of Elections.   Somebody needs to correct that information QUICK before Mrs. Ellmers or Mr. McMichael gets in some serious legal hot water with elections authorities.