Even MORE on Renee's campaign money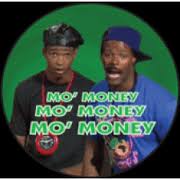 My friend Al Lytton inspired me to keep rooting around on this subject.  We've got a report on a BB&T account with NO ACTIVITY for 2011 being reported to the state Board of Elections.
I browsed on over to the Federal Elections Commission web site to see what they had on our congress-lady.   THIS document indicates that a Maryland-based group called "FRESHMAN AGRICULTURAL REPUBLICAN MEMBERS TRUST AKA FARM TRUST" has the authority to raise and spend money on Ellmers's behalf.
Now, let's flip on over to another FEC document.  THIS campaign report holds the $286,000 figure Al cited in his earlier message to me.   One interesting note was THREE disbursements from the campaign (for the 2012 primary) to "Stein Ericksen Lodge" of Park City, Utah for lodging.  The three payments were each $1,168.56 on December 19, 2011.  A Christmas ski trip paid for with campaign funds? 
For the 2010-2012 election cycle,  the report shows Ellmers raised $250,676.72 from individuals.  (A number of these individuals appear to be employees of DC-based  lobbying groups contributing as individuals.)   For the same period, the report shows Ellmers raised  $282,322.88 from political action committees.  (Two of my favorites are (1) The San Manuel Band of Mission Indians in Highland, California and (2) The Turkish Coalition of New Jersey Political Action Committee based in Cliffside, NJ. )