Moore County endorsements 2012: "No turn left un-stoned"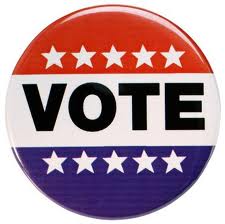 We don't have a whole lot of political drama here in Moore County this year. ( The race for District Court has been nasty, but I have addressed all that in my earlier post.)  Locally, we've got the District Court race, a race for county commissioner, and a contested school board race.
County Commissioner.  Nick Picerno came out of NOWHERE four years ago to turn county politics on its head.  (He handily defeated Queen Nancy of Pinehurst — her first and only election loss — in that race. Her Honor is enthusiastically backing Picerno for reelection this year.)   Picerno, an entrepreneur who built a successful software company from scratch, has applied his entrepreneurial, business-like approach to county government.  During his four years — thanks in no small part to his leadership — overall government spending is down, the bureaucracy has shrunk, and the tax rate has gone down.   Picerno regularly impresses critics, opponents, and newly-made acquaintances with his plain-spoken, straight-forward style, and his grasp of the facts and figures.  This is his second-ever campaign for office.  He's spent four years in political office, in addition to these two runs, and has yet to actually turn in to a politician.   It ain't broke. So don't "fix" it.  On November 6, PICK NICK Picerno for Moore County commissioner.
Moore County School Board.  "Ask not what your country can do for you …,"  "Four score and seven years ago …" and "I have a dream .." are all legendary political utterances.  School board incumbent, and life-long edu-crat Lorna Clack uttered the quote — which I have memorialized in this post's title — at a recent candidate forum.
School boards are meant to act as a check on the power of public education bureaucrats.  For far too often — especially during the reigns of Susan Purser and this current guy — the board has acted as a rubber stamp for the superintendent and the other central office bureaucrats.  In Lorna Clack ,the bureaucrats have one of their own supervising them on the school board.
Ben Cameron is a private businessman who actually has a child in the school system.  He should likely have the perspective all of us — often outside of the education bureaucracy — frequently left scratching our heads in frustration and amazement — have.
I happened to catch Cameron and Clack in action recently at a candidate forum.  NEITHER of them knocked my socks off.  Clack read from prepared remarks, which included the now-legendary "no turn left un-stoned" comment.  I couldn't believe my ears.  I was actually stunned that Clack didn't catch her error and try to correct it. 
Public education is broken.  Student success is pretty much solely based on how much structure and support they have at home.  It has very little to do with self-esteem and other leftist gobbledy-gook crammed down kids' throats by the public education bureaucrats. There's more to improving public education than demanding more spending and tax increases.

We need to snatch the school board out of the claws of the education bureaucrats, and put it back into the public orbit.  The community — not the central office bureaucracy — needs to be driving the agenda for the public school system.   Vote against ANY and ALL school board incumbents.  Start with voting AGAINST Lorna Clack and FOR Ben Cameron.