Media SOOOOOOOOO Wrong on NC-03, post-Jones
It's one thing to smack around the drivebys for being stupid and inaccurate.  It's a travesty when  the folks allegedly on OUR SIDE are doing the same.  Case in point, the frenzy over who will replace the late Walter Jones, who is being laid to rest this week.
John Gizzi — who I was a big fan of when  he was at Human Events — tells us in Newsmax that "The Democrats Could Win."
NOT  SNOWBALL's CHANCE.  (Wayne Goodwin, I think, would admit that.)  Who is Gizzi's source for that headline / prediction?  Marc Rotterman.  Yes, the public television talk show host who still calls himself a political consultant.  (Though, I can't remember a significant race he's won in the last two decades.) 
Full disclosure:  As a driveby, I covered his 1996 management of David Funderburk's spectacular collapse against Bob Etheridge in NC-02.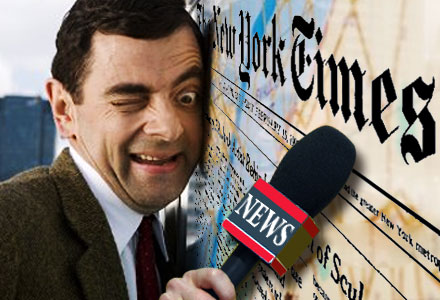 Barely 48 hours after the death Sunday of veteran Rep. Walter B. Jones, R.-N.C., speculation began in the congressman's 3rd District (Eastern North Carolina) and in Washington, D.C., over what will happen to his House seat. 

Given the conservative nature of the district — a bastion of support for the late Republican Sen. and conservative hero Jesse Helms — the initial betting is that it will remain in Republican hands in the yet-to-be-determined special election. 

But a few experts are beginning to see a divisive Republican primary field offering Tar Heel Democrats a unique opportunity to put the 3rd District in their column.

Veteran GOP strategist Marc Rotterman, who engineered Jones' initial election to Congress 1994, said as much when he spoke to Newsmax.
"Engineered" ????  Um, I don't think so.  I think he did some work for him, but I don't think you can call it engineering.  MORE:
[…] "The passing of Rep. Jones represents the best chance Democrats will have to regain this seat in decades," Rotterman told us, "He was a unique fit for the district.  Although a Democratic contender has yet to emerge, I would suspect that the Democrats will field a well-funded, well-qualified candidate."

Rotterman spoke to us as speculation began of Craven County District Attorney Scott Thomas as the Democratic standard-bearer in a special election.  Thomas is considered a centrist in the mold of fellow prosecutor Conor Lamb, who won the nationally-watched special election last year in Pennsylvania's historically Republican 18th District.

Scott Thomas is the brother of Greenville Mayor Allen Thomas and the two have been likened to John and Robert Kennedy.[…] 
Likened by WHOM ?????  By the way, it's Allen who gets mentioned as the Democrat sacrificial lamb.  (Scott ain't coming.)
Rotterman has been known to have  a grudge against the recently departed congressman Jones.  He has spent the last several cycles seeking a primary challenger to Jones.  Word is  that he has tried to persuade former Civitas boss Francis DeLuca and former NCDOT secretary (and Wake schools superintendent) and general Tony Tata to jump in.
MORE:
[…] On the Republican side, the prospective field is as large as the likely field of Democratic presidential contenders for 2020.  The Carolina Journal listed eight possible contenders ranging from Senate Majority Leader Harry Brown of Onslow and State GOP Vice Chairman Michele Nix to three past primary opponents of Jones from 2014 to '18. […]
Brown toyed with the idea some time back, but has told folks in Raleigh and his district he isn't going to make the race.  MORE:
[…] "It would not surprise me to see anywhere between 15 or 20 folks run for this seat," former GOP political consultant Larry Shaheen told the Carolina Journal.
Probably not THAT many, Larry.
Shaheen is from Charlotte.  He knows THAT area.  He does not know the lay of the land in the Third. Also, I know Shaheen was advising candidates as late as November 2018.  Why is he being referred to as a "former" consultant?
Turn over to The Carolina Journal, and things get worse:
Speculation has begun over who might run in a special election to succeed Republican U.S. Rep. Walter Jones, whose death Sunday left the 3rd U.S. Congressional District seat vacant. Political observers anticipate a crowded field that includes current state lawmakers and earlier challengers.

Jones, a former five-term state House member, was elected in 2018 to his 13th congressional term, saying it would be his last.

Several prospects put out feelers about a possible 2020 run for an open seat in the Republican district. With Jones' death, contenders must decide whether they can quickly muster the three essential elements for success: messaging, money, and manpower.

"It would not surprise me to see anywhere between 15 or 20 folks run for this seat," said former GOP political consultant Larry Shaheen. He compared the potential field to the 2012 Republican primary for the 9th U.S. Congressional District in which 11 candidates ran for an open seat after Republican Sue Myrick's retirement.

"There's a lot of consulting firms sniffing around down there," Shaheen said.

Filing to run for the seat won't begin until Gov. Roy Cooper signs a writ of election establishing the process for the special election, which is governed by a state statute.

A number of political consultants suggested candidates to Carolina Journal.

The most frequently mentioned possibilities were state legislators: Senate Majority Leader Harry Brown, R-Onslow; Sen. Bob Steinburg, R-Chowan; Rep. Greg Murphy, R-Pitt; and Rep. Phil Shepard, R-Onslow. N.C. Republican Party Vice Chairwoman Michele Nix was suggested as well, along with Phil Law, Scott Dacey, and Taylor Griffin, each of whom lost Republican primaries to Jones from 2014 to 2018.
It doesn't appear Griffin or Dacey will run. Both have lucrative DC-based businesses, and both got smacked around good in their races against Jones.  (Dacey's wife appears to be angling for a local judicial seat.)  
Nix IS coming.   (She's catching hell right now from GOP elders for a possible conflict of interest — you know, running for one office while holding a party office.)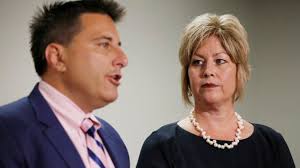 Murphy AND Shepard are coming.  Law is coming.  As is Dare County Republican Paul Wright.  State Rep. Mike Speciale (R)  is still eyeing a run.
Former state Rep. Paul Tine (D, turned unaffiliated) of Dare County is reportedly eyeing a run as an unaffiliated.  Vanessa Sapp of Onslow County is also looking at running as unaffiliated.
MORE:
[…] The district includes all or parts of Beaufort, Camden, Carteret, Chowan, Craven, Currituck, Dare, Greene, Hyde, Jones, Lenoir, Onslow, Pamlico, Pasquotank, Perquimans, Pitt, and Tyrrell counties. The 2018 Cook Partisan Voter Index listed the district with a 12-point Republican advantage.

"The Democrats are working to find a candidate," said Democratic political consultant Brad Crone. "Until you get redistricting, it's going to be mighty difficult for a Democrat to get in there and win." A federal court has ruled North Carolina's 13 congressional districts unconstitutional, and ordered them redrawn for the 2020 election.

Democratic political consultant Thomas Mills said he hasn't yet heard of any Democrats willing to test the waters.

Still, Democrats could win a low-turnout special election if they field a candidate who motivates the party's base, Mills said. But he doesn't see any current General Assembly Democrats giving up their seats to run for Congress. Democrats' 2018 legislative wins erased Republicans' veto-proof majorities in both chambers, and they might be wary about risking those hard-fought gains.

Shaheen said if he had to make the call today, Brown and Steinburg would have the best chances to take the seat.[…]
Nope.  Neither one of those two is running. MORE:
[…] Historically North Carolina elects congressional representatives who have served in the state Senate, Shaheen said. […] 
Let's see.  Meadows didn't.  Burr didn't serve in Raleigh AT ALL.  Tillis served only in the House.  McHenry served in the House, but not the Senate.  Budd didn't. Hudson didn't. Holding didn't. Jones served in the NC House, but not the senate.   (*Shall I go on?*)
Larry's buddy Robert Pittenger DID serve in the state Senate.  But, he LOST a congressional race in 2018.  (*Oh, yes he did …*)
Sounds like ol' Larry is trying to woo someone from the state Senate into running for Congress.  Brown has been a YES, and then a NO.  Will Big Larry make him  a YES again?  (All over the map, like with his lottery vote?)
MORE:
[…] The Senate's large districts often include large areas of a congressional district, providing senators broader name recognition than House members. A candidate lacking Senate experience can win, but will need a lot of money to mount a vigorous campaign, Shaheen said.

One wild card is whether someone working in Washington would come back to North Carolina to run.

Since Jones or his father, a Democrat, have represented the district for all but two years of the past half-century, Shaheen expects a spirited primary.

"There's going to be a lot of demons that get exorcised in this, a lot of old grudges that people have been waiting to go after," Shaheen said.[…] 
Demons?  What are they mixing in those drinks they're serving in Charlotte?