Meck Co. Commish: Next county manager SHOULD BE 'a non-white male'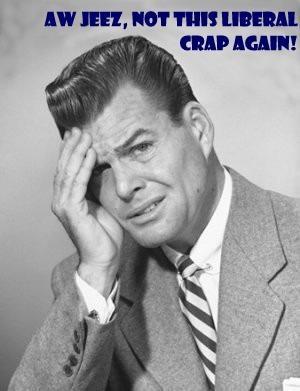 The vice-chairman of the Mecklenburg County Board of Commissioners is taking some heat for recent comments to a Charlotte TV station.  Kim Ratliff, a Democrat member of the board, caused quite a few jaws to hit the floor:
A Mecklenburg County Commissioner says she doesn't regret saying that the next county manager should be a "non-white male," despite the heat she's now taking from her comments.

The suggestion came from the board's vice chair, Kim Ratliff, on Friday as the board looks to replace longtime county manager Harry Jones, who was voted out in May.

Ratliff, who wanted to keep Jones, says commissioners need to learn from the rocky relationship between Jones and some commissioners.

"There were some people the manager was not talking to. There were county commissioners who were not talking to the manager," said Commissioner Ratliff.

She says the relationship with the future county manager must have open communication on both ends.

Ratliff says she would like to see "someone who is diverse – hopefully someone outside of North Carolina would be ideal for me."

Commissioner Ratliff stated on Friday that the county needs a "non-white male who can good working relations with all people."

"I wasn't saying for white men not to apply," Ratliff told WBTV on Monday. "What I was saying was we had a white male county manager. We had a black male. It's a given those two genders and races will apply. I'm saying to the ladies of every race – take a chance at it." […]
Hmmm.  Welcome to Barry Obama's post-racial America.  
Of course, Bill James — a Republican serving on the county board with Ratliff — had something to say about all of this.  We obtained a copy of an email he sent Ratliff:
Kim –

 

Thanks for the detailed info, I did admit that your comments on WBTV have drawn a lot of attention. Imagine if I had said the 'reverse'? You could hear the Black Political Caucus and NAACP warming up for a refrain of 'we shall overcome'.

 

The person that is selected should be the best qualified person for the job. I voted for Harry Jones some 12 years ago because at the time I believed he was the best person for the job. Statistically, it would be highly improbable that the individual selected in an impartial manner would have the same makeup as the previous manager. If that occurs, it would be evidence that the process was not impartial.

 

Since the manager will be selected without regard to such characteristics I would expect to have different 'diversity' than what currently exists because it would be statistically impossible for the same exact makeup to occur in the upcoming new manager as existed in the old manager. The idea that two managers in a row would have exactly the same characteristics while representing a small percentage of the overall population of possible managers is very improbable.

 

But the comments did create an interesting point for discussion.

 

Bill
Commissioner Ratliff's televised comments sparked these email comments from Charlotte resident Emily Zuyus:
Commissioner Ratliff,

>

> I must tell you that I was shocked and disappointed to read your comments in the WBTV article (link below) on hiring a new county manager.  You stated that the county needs a "non-white male" for this position.  It seems to me that your views are discriminatory.  Why would you believe that a white man could not hold that position?  Do you believe that a woman could hold that position? 

>

> The county's Board Policy in the HR manual clearly states that you will not engage in unlawful discrimination with respect to all aspects of County employment policy and practice including with respect to race, color, religion, sex, national origin, handicap and age. 

>

> Your comment leads me to believe that your are not able to do this when hiring the new county manager. 

>

> I welcome your response. 

>

> Emily Zuyus
Commissioner Ratliff responded in writing to Zuyus:
Emily:

Thank you for your email.  I definitely believe that a woman could be the next Mecklenburg County Manager.   I believe in WOMEN hands down; which is the point I was making in my comments about the search for a new County Manager.  Why do men feel entitled to be in leadership roles?  I would welcome the opportunity to have a Caucasian, African-American, Latina, Asian, Chinese and any other person who is different than the previous County Manager(s) to serve as OUR new County Manager.   As I have travelled across Mecklenburg County;  I have seen the multicultural and diversity that is represented here in our students, homeowners and business owners.  Everyone deserves not just a seat at the table but the opportunity to have their issues/concerns addressed.  Please understand that I am not a racist and my comments were not meant to address a white/black issue.  My point is simple; the next Mecklenburg County Manager must be diverse and understand the diverse make-up of our citizens.  She or He must be equipped and ready day one to move Mecklenburg County forward in infrastructure, racial issues, LGBT issues, morale issues, revaluation issues, personnel issues, property tax values issues and revenue issues just to name a few.  The person who can handle these tasks does exist.  Let's hope that the search firm and Commissioners who are charged with the task of recommending a candidate to the full board can accomplish this.  I do not believe in discrimination of any type.  In closing, I am exactly the type of commissioner who can be a integral part in selecting the next Mecklenburg County Manager. 

 

Kim Michele Ratliff

Vice-Chairman

Mecklenburg County Board of Commissioners Kim.ratliff@mecklenburgcountync.gov