Meadows, Budd, Jones top NC conservatives on Capitol Hill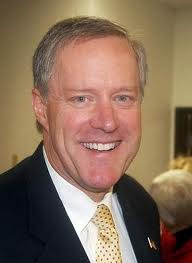 That's what the good folks at Conservative Review say.  Meadows tops the delegation with a 98% rating, followed by Budd's 95% and Jones's 88%.
(Meadows is tied for second in the overall conservative rankings for the House.  Budd is tied for 5th overall, while Jones is tied for 11th overall.) 
Jones is followed by George Holding (80%) and Mark Walker (79%).  Richard Hudson follows Walker with a 70% rating, while David Rouzer has a 68 percent rating.   Virginia Foxx follows with a 64% rating.  Robert Pittenger (51%) and Patrick McHenry (47%) bring up the rear in the NCGOP's US House team.
Kentucky's Thomas Massie (100%) holds the title as the House's most conservative member.
The ratings for North Carolina's two senators are absolutely disgusting.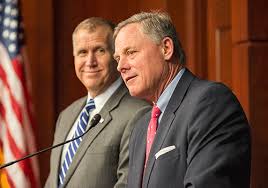 Richard Burr has a 42% rating while Thom Tillis drops to 38 percent.  Burr and Tillis rank 36th and 37th respectively in the Senate's overall conservative rankings.  There are 100 total senators and 51 Republicans.
South Carolina's Tim Scott (80%) ranks 6th in the chamber's overall rankings. Lindsey Graham (33%) is 42nd overall in the chamber.
Utah's Mike Lee (100%) is the chamber's most conservative member.