Mark Walker: NRCC dues spat? Legal fees scuffle? A Tillis-DOJ plot against him? STILL toying with 2020 Senate run?
There's quite a bit of soap opera drama swirling around a certain Greensboro preacher-turned-politician:
Tensions boiled over on Tuesday between the leader of the GOP campaign committee and several House Republican leaders over the issue of dues, multiple sources confirmed to The Hill.

The meeting, held at the National Republican Congressional Committee (NRCC) headquarters, grew heated while the organization's chairman, Rep. Tom Emmer (R-Minn.), addressed whether members were carrying their weight in terms of contributing to the House GOP's campaign arm. 

According to sources, Emmer specifically took issue with three members of GOP leadership, all of whom are reportedly mulling Senate bids: House Republican Conference Chairwoman Liz Cheney (R-Wyo.), House Republican Conference Vice Chairman Mark Walker (R-N.C.) and Republican Policy Committee Chairman Gary Palmer (R-Ala.).

During the meeting, tensions arose between Emmer and Walker over the NRCC opting not to provide funding for Walker's legal expenses after he voiced interest in launching a primary challenge against Sen. Thom Tillis(R-N.C.) during the next election cycle, according to two sources.[…]
Here's where Thommy Boy comes into the picture:
[…] The legal fees pertain to an indictment that mentions the North Carolina Republican. Though unnamed in the filing, Walker was identified by Politico, using Federal Election Commission records, as "Public Official A" in a case concerning the state GOP chairman's indictment on bribery charges in April. Walker has been adamant that there was no wrongdoing on his part and that he is not a target in the investigation. The Club for Growth, a conservative political action group that has courted Walker to run against Tillis, has repeatedly come out in his defense.

"He is not and never has been a target of the investigation, nor has he been alleged of any wrongdoing. The mention in the indictment was remarkably unusual and clearly politically motivated — sign off by DOJ officials with direct ties to Sen. Tillis and officials who Walker had skewered in Oversight Committee hearings," a source familiar with the matter told The Hill on Tuesday.[…] 
The US attorney overseeing the investigation of Eric Lindberg, Robin Hayes, and their co-defendants is former Mecklenburg County district attorney Andrew Murray — long known as a political ally of Tillis.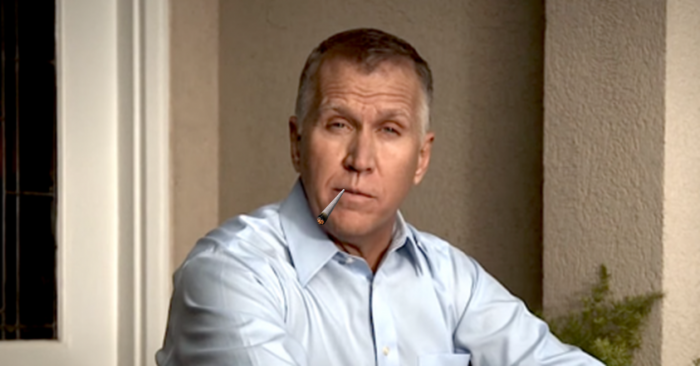 But while we're at it. let's see what the indictment (start on page six) says about Public Official A, aka congressman Mark Walker: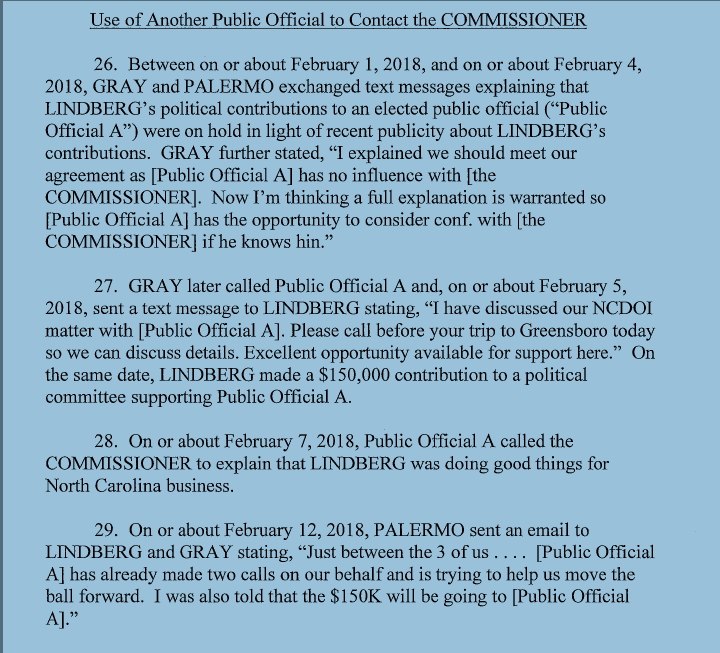 Sooooooo — if Mark Walker IS 'Public Official A', this is what the indictment is telling us:
Walker was wary of taking money from Lindberg because of recent publicity.
Walker spoke with at least one of the co-defendants about the matter at the heart of the indictment.
Eric Lindberg gave $150,000 to a PAC associated with Walker.
Walker called Mike Causey and vouched for Eric Lindberg.
Walker was reported to have made two phone calls aimed at getting the DOI employee giving Lindberg problems FIRED.
Sounds like ONE HELL of a campaign attack ad.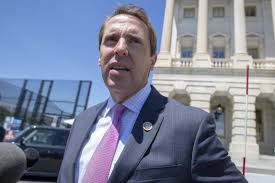 […] One source with knowledge of Tuesday's conversation told The Hill that Walker "proactively said he was not going to pay his dues because the NRCC reneged on a deal to cover $50,000 in legal bills after he made it known that he was considering a primary against a sitting Republican senator."

"He felt the NRCC didn't do what they said they were going to do," a source in the room told The Hill.

Another person with knowledge of the discussion said Emmer's "kind of anger" was directed more "toward two members who haven't paid up, which are Liz Cheney and Gary Palmer," adding some lawmakers have voiced concerns their potential bids for the upper chamber could be interfering with their dedication to the NRCC.

"There were other members of leadership [other than Walker] that were challenged about their commitments to NRCC and pushed back pretty aggressively," one source in the meeting told The Hill.[…] 
The National Republican Campaign Committee (NRCC) is the political campaign arm of US House Republicans.  It is aligned with the leadership, and somewhat of a rival to the House Freedom Caucus.  Republican members are assessed "dues" based on their longevity on the Hill and their committee assignments.  Basically, the "dues" system puts a lot of pressure on you to cough up cash in order to stay, um, relevant.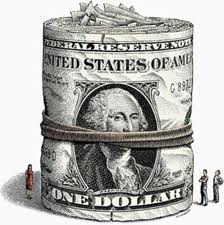 If Walker DOES leave the House and run for the Senate, he would be giving up a pretty safe seat for an endeavor that is a lot more risky.  The anti-Tillis vote would be split TWO WAYS, as it was in 2014, and would certainly make it easier for Thommy Boy to slither back in for six more years.