Lefties LOSE IT over Senator Tillman's charter school proposal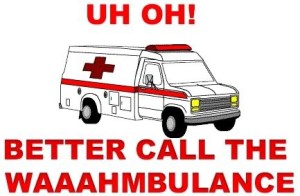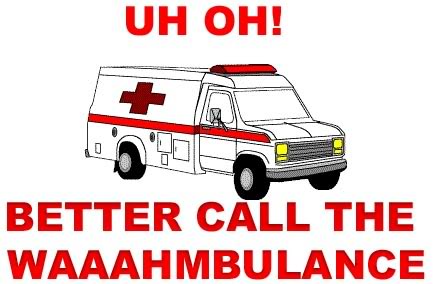 It's absolutely refreshing to hear an elected official championing the supremacy of the free market over the iron-fist of the bureaucracy.  Legislation introduced by state Senator Jerry Tillman (R-Randolph) seeks to enhance innovation within public education and diminish the influence of the education establishment.
Basically, Tillman's bill yanks oversight of publicly-funded charter schools away from the state board of education and gives it to a newly-created oversight entity.  Tillman argues that the current state education board — packed with allies of the education establishment — is throwing monkey wrenches into the effort to bring positive change to the state's public education system:
The changes are intended to give charter school operators more freedom to innovate, and to pressure other public schools to improve, too, said the bill's primary sponsor, Sen. Jerry Tillman, R-Randolph. The competition will force schools that fail to change to "die on the vine," he said.

"The market will determine that. And the market only works where you have choice. If you don't have anywhere else to go, you have no choice and the marketplace can't work," Tillman said. "Public schools, for the main, are doing a super-good job. Dropout rates are lower than they've ever been, and there's a lot of progress. There are lots of places where they're not making progress."
Of course, anytime you dare to threaten a leftist cash cow (such as the public school system),  you become a likely target for hysterical verbal carpet-bombing:
SB 337 would also remove the requirement that at least half of a charter school's teaching staff be certified. Ed Pruden, Brunswick County Public Schools Superintendent who spoke in opposition of the bill, said "students in charter schools also deserve highly qualified teachers. Why does this bill weaken requirements for teacher licensure in charter schools?"

Tillman addressed the issue of teacher quality, saying "I have a high school in my district and a pharmacist wanted to teach chemistry there. But he couldn't because he wasn't 'highly qualified'," implying that advanced degrees are by default an appropriate substitute for pedagogical training.
College education department curriculum is basically lefty indoctrination.  An education degree does not make you an expert in ANYTHING that could get you a job outside of a public school system.   And these are the people we are counting on to educate our kids in chemistry, math, history, and English and make them competitive in the global marketplace?  Why wouldn't you welcome someone who can teach,based on his or her personal experience, as opposed to someone who has to rely on the answers in the textbook's teacher edition? 
Certification is a process aimed at protecting the teachers' union and the lefty education establishment.  I have friends currently teaching in the public schools who tell me of being forced to sit through "professional development" seminars such as — (NO JOKE) — The History of Kwanzaa, Understanding Children in Poverty, and an EIGHT HOUR presentation on discipline.
I have a friend who retired early from his partnership with a major accounting firm.  He wanted to teach math and finance here in North Carolina.  This fellow was turned down because he had not gone through this certification process.  He's not "highly-qualified"?  I beg to differ.   More: 
Senators Allran and Robinson raised concerns about why the bill would make it optional for charter schools to conduct criminal background checks for prospective employees. "You're talking about children. Seems like something that would be the minimum you would do," said Allran. Tillman dismissed his concerns, effectively saying that he didn't want to micromanage the schools and that many would do the background checks anyway.

Sen. Bryant raised the possibility that the new board would be comprised of members who may present a conflict of interest if they are to be heavily invested in the success and profit of charter schools. "Will they have an easy time of getting their charters established? Is there any protection against conflicts of interests," asked Bryan?

"If you trust your Senate, your House, your Governor, your Lieutenant Governor, and your Treasurer to appoint them, then it's fine," said Tillman.

Pressing on, Bryant asked "Money talks. Are you open to considering conflict of interest provisions?" to which Tillman said he would not at this time.

Senator Stein put forward amendments to address the issue that charter schools are not a real choice for low income families. "They [charters] don't provide transportation for low-income students…so really, it's not a choice." Stein said that for charter schools to really work so every child has a chance to access innovation there has to be a requirement for transportation and food provided if you are low-income.
Actually, that's false.  I know of at least TWO charter schools here in this area that provide bus service.  Would Senator Stein prefer these people continue to send their kids to over-regulated, crime-ridden, failing government run schools solely because they have MORE tax-funded yellow buses?  More: 
During the public comment period, members heard from supporters and opponents of the bill. Baker Mitchell, incoming chairman of NC Alliance for Public Charter Schools and board member of the John Locke Foundation, expressed his full support of the bill on behalf of the Alliance.

Mitchell has served on the Charter School Advisory Council and owns The Roger Bacon Academy, which is contracted to run two public charter schools in Brunswick County. In the 2009-10 fiscal year, Mitchell received more than $3 million from the two charter schools for management fees and the cost of renting the buildings from another company Mitchell owns, according to publicly available copies of the charter school's tax returns, as reported by NC Policy Watch's Sarah Ovaska.
Yep.  Dare to question a lefty cash cow, and you get your head taken off.  Gotta love these peace-loving lefties.  The Mad Blinker & his team strike again.  Okay, now here comes my nominee for one of the most ludicrous pieces of lefty hysteria I've ever heard:
Leigh Bordley, member of Durham Public Schools Board of Ed, spoke as a parent, asking that the bill strengthen the language regarding transportation. "Parents who can't transport kids can't apply for charters. Parents also have to decide between whether their kids will eat or attend a charter school." Bordley also decried the weakening of teacher quality standards in the bill.
Really ???   Seriously ???  Um, charter schools DO NOT require out-of-pocket tuition costs.  (At least the handful I've become personally familiar with DO NOT.)  When you're losing a fight, drag out the spectre of starving old people and kids.