The NC State Bar: Keeping lawyers liberal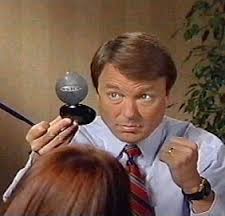 Every day I come across more evidence that we have too frickin' many lawyers gracing the surface of our beautiful planet and using up valuable oxygen.
Take our state's top lawyer, for instance.  Attorney General Roy Cooper thinks ObamaCare is great and refuses to go to bat for us in fighting off this atrocity.  He also is badmouthing the marriage amendment to the state constitution — passed by state voters 2-1 in May 2012.  As our top lawyer, he is supposed to defend us in the various lawsuits the liberal hordes are bringing.
A friend of mine — one of the few good lawyers around these parts — forwarded this information to me. It details a conference in Asheville entitled "LGBT in The South: Advocacy within and beyond the Law".  Another liberal confab in crunchy-granola Asheville.  So what, you ask? 
If you look at the linked site, you will see the conference offers CLE credit.  CLE stands for "Continuing Legal Education" — a requirement to maintain your good standing in the North Carolina State Bar. In other words, the North Carolina State Bar — a state agency — has blessed this effort to educate and train lawyers in the promotion of gay marriage.
Will there be any educational opportunities regarding the defense of traditional marriage? Some hopes were raised when word got out about the formation of the North Carolina Republican Attorneys Association.  Perhaps this is a nascent effort to loosen the leftist stranglehold on the state's legal community? 
A reader of this site queried a representative of the NCRAA about whether the group would be offering any educational opportunities for lawyers seeking to help defend the marriage amendment.  This reader was disappointed in the reply he got — stating that the group's board is not interested in getting involved with "social issues."