LA, AL, FL, WV, MO say 'NO' to ERIC, Zuck & Soros. NC still stuck on 'YES'.
The Electronic Registration Information Center (aka 'ERIC') is a sensation sweeping the nation.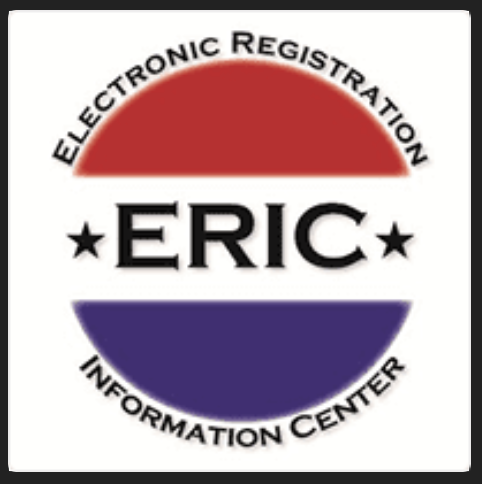 Funded and supported by the likes of George Soros and Mark Zuckerberg,  ERIC is being billed as a great way to improve the integrity of American elections.  In North Carolina, even the allegedly-conservative John Locke Foundation is singing its praises.  North Carolina approved money in last year's budget to fund the state's transition to ERIC.
Some on the conservative side are having heartburn over joining forces with Team Zuckerberg and Team Soros. Alabama and Louisiana have already pulled out of ERIC and said 'No Thanks.'  It now appears Florida, West Virginia, and Missouri are preparing to follow suit.  Here's the latest from the State of Florida:
[…] Today, Secretary of State Cord Byrd notified the Electronic Registration Information Center, Inc. (ERIC), that Florida is terminating its ERIC Membership. Today's announcement follows efforts led by Florida over the past year to reform ERIC through attempts to secure data and eliminate ERIC's partisan tendencies, all of which were rejected. Withdrawing from ERIC will ensure the data privacy of Florida voters is protected. Florida is joined in withdrawing from ERIC Membership today by the states of Missouri and West Virginia.

"As Secretary of State, I have an obligation to protect the personal information of Florida's citizens, which the ERIC agreement requires us to share," said Secretary of State, Cord Byrd. "Florida has tried to back reforms to increase protections, but these protections were refused. Therefore, we have lost confidence in ERIC."

In 2022, a working group of ERIC member states was formed and proposed necessary changes to the ERIC Membership agreement. These reforms would have eliminated concerns about ERIC's potential partisan leanings, and made the information shared with ERIC more secure. 

Specifically, Florida backed the working group's proposals including increased protections for confidential voter information and limiting the power of ex-officio partisan members of the ERIC board. These ex-officio partisan members are not representatives of specific states and have undue influence over the organization and its decisions.

However, given the unwillingness of ERIC to address these significant issues of electoral  integrity, it is in the best interest of Florida, its citizens, and its voters to withdraw its membership from ERIC.[…] 
Mark Zuckerberg has been up to his eyeballs in anti-conservative shenanigans for years — as has George Soros.  We all ought to be looking at ERIC, given its enthusiastic support from Zuckerberg and Soros, with a HUGE hunk of skepticism.  Why not slow our move to ERIC down so we can give it a serious once or twice-over?
But our *conservative revolution* in Raleigh does not appear to be interested.  They are interested in pleasing Ol' Roy, keeping the pediatric sex-change industry afloat, winning Democrat votes, and keeping the lobbyist cash spigot wide open. We don't fit into any of those categories.