Is the heavy hand of Thom Tillis reaching into Cabarrus County politics?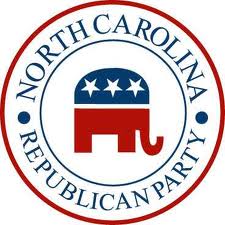 Think back to 2006 with me.  We had a conservative firebrand GOP legislator, representing a district near Charlotte,  who was making headlines by criticizing the leadership of the state House  (at the time, Democrat Jim Black and "Republican" Richard Morgan).  Those leaders, desiring to shut up this outspoken legislator, sought out a stalking horse candidate to primary said legislator in his safe GOP district.  Black and Morgan found their stalking horse:  a local pol and retired businessman from Cornelius named Thom Tillis.  With money and backing from the political establishment in Raleigh and the Charlotte area, Tillis knocked off incumbent Republican  legislator  John Rhodes in the GOP primary that year.
Recent developments in Mecklenburg County have many observers thinking that the events of 2006 may be about to repeat themselves.  Representative Larry Pittman (R-Cabarrus) recently made headlines with some frank criticism of Tillis's stewardship of the House that, somehow, found its way onto YouTube.   In a matter of days, the mainstream media received a written statement from Pittman — sounding as though it was written under extreme duress — where he apologized for any "damage" he may have caused to Tillis's reputation.
Now, sources in Mecklenburg County — ground zero for Team Pat and Theam Thom — tell me that county GOP vice chairman  Jonathan Sink is floating the idea  of resigning his post and moving to Cabarrus County for the purpose of challenging Rep. Pittman in the May 2014 primary.  My sources tell me this plan was  discussed at a Mecklenburg GOP board meeting on Tuesday evening.   *Hmm.  I wonder what might have inspired this idea.*
Tillis took some heat prior to the 2012 elections for reportedly meddling in GOP primaries across the state.  Congressman Walter Jones and his staff outed Tillis's involvement in the House District 6 GOP primary in Eastern North Carolina.   In some of our earlier reporting, one GOP activist claimed Tillis told her directly that, yes, he had been involved in some GOP primaries, and he planned to get in the middle of some more.