Integrity a one-way street in Moore County D.A.'s office?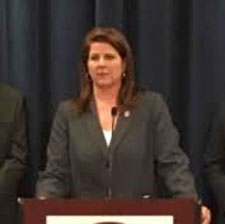 Law enforcement documents are leaked to a local newspaper in a county that has a heated primary for sheriff going on. The documents target a candidate in the sheriff's race and indicate that he will be impacted by the precedent set by the US Supreme Court's Giglio ruling —  officers caught lying in an investigation must have that fact disclosed in all future court testimony.
This happened about 60 miles southeast of us in Robeson County on April 26.  It happened here in Moore County on April 27:
Less than two weeks before the Republican primary, a long-simmering personal and political feud between Moore County's two top law enforcement officials has spilled out through a bitter exchange of letters in which each accuses the other of ethical lapses and lying.

The exchange of letters between District Attorney Maureen Krueger and Sheriff Neil Godfrey spare none of the normal professional courtesies, and each accuses the other's department of improprieties. Krueger accuses a sergeant with the Sheriff's Office of lying and being an unusable future witness for criminal cases. In turn, Godfrey accuses Krueger of lying and timing her letter in a blatant attempt to sabotage his bid for re-election.

At the center of the feud is a Feb. 29, 2016 incident involving Godfrey's son, Brent, who was a road-patrol deputy at the time. That evening, sheriff's officials were called to FirstHealth Memorial Hospital to investigate reports that the younger Godfrey had driven his patrol vehicle to the hospital while intoxicated. He resigned the next day.

Following an investigation, the SBI almost a year later charged Brent Godfrey with two misdemeanor offenses. He eventually pleaded guilty to operating a patrol vehicle after consuming alcohol and surrendered his law enforcement certification and paid a small fine.

On March 15, 2016, the District Attorney's Office requested the SBI investigate the Sheriff's Office. The nature of those complaints and the SBI findings have never been revealed publicly or to Godfrey. No charges have been issued.

In a letter to Godfrey dated Monday, April 23, Krueger wrote that a sheriff's deputy was "untruthful" during the investigation involving Godfrey's son. The letter accuses Sgt. Tracy Carter of an "ethical breach" relating to "his observations and/or interactions with deputy Brent Godfrey" during the incident at the hospital.

Court documents list Carter among the deputies who were in the hospital parking lot on the evening of the incident. Krueger's letter accuses Carter of "instances of untruthfulness" in connection with the case.

According to the letter, Krueger cites a Supreme Court ruling commonly referred to by the plaintiff's name — Giglio — as reason Carter will no longer be used "as a witness for the state of North Carolina in any criminal or traffic case."

"The burden of the state having to disclose this ethical breach each time Sgt. Carter would be called as a state witness and then attempting to rehabilitate Sgt. Carter in front of a judge and/or jury is simply insurmountable," Krueger wrote. "I regret having to take this action, but I believe that the reputation and integrity of the law enforcement community as well as my assistant district attorneys are at stake in this situation.

"The credibility of the judicial system rests on the foundation that law enforcement officers are truthful and possess and integrity that is beyond reproach."

The letter does not specify the nature of Carter's alleged misconduct, which Krueger says was found as part of an in-house review of files provided by the State Bureau of Investigation.
And how, dear readers, has all this become public?
MORE:
[…] The Pilot obtained an electronic copy of Krueger's letter in an email Wednesday night sent from a Yahoo account with a non-specific name of "Joe Smith." The Pilot originally questioned the letter's veracity because Godfrey's first name is misspelled — "Neal" — and the letter had a date of "April 23" on page 1 but "April 20" on page 2. The letter, sent as a pdf, had a color signature. Krueger, in an interview Thursday, confirmed to The Pilot that the letter was genuine and that she had not caught the errors while proof-reading it.[…]
Okay.  First, how many people have access to official letters typed on letterhead between the district attorney and the sheriff?  Likely the DA herself and her staff.  (I can't imagine any of Godfrey's team leaking this to the paper.)
MORE:
In an interview with The Pilot, Godfrey vigorously defended his department's procedures, its actions on the night of the incident involving his son, and the work of his staff since then.

The Pilot also obtained a copy of the two-page letter Godfrey sent to Krueger in response to her letter. In that letter, Godfrey claims the allegations against Carter are not supported by "any credible or ostensive information or evidence."

"It concerns me that you have made statements in your letter that are completely unfounded," Godfrey wrote in the response, which he mailed Thursday to Krueger's office. "I have not been provided with any credible information by the SBI or the North Carolina Attorney General's Office demonstrating such a violation undermining Sergeant Carter's credibility."

Later in his written response, Godfrey suggests the "timing and wording" of Krueger's announcement are "politically motivated."[…]
I'll say.  The letter was dated April 23 — Monday — and published in the paper on April 27.  All of the events described in Krueger's letter happened TWO YEARS AGO. But she feels compelled to write a letter about them two weeks before Election Day 2018? (And look how comfortable she is discussing the leaked material on the record with the local paper.)
MORE:
[…] Krueger attributed the timing of the announcement to a staff oversight in her office.

"Normally the department head, when they recognize there's a 'Giglio' problem, they notify me and they take care of the issue in-house," Krueger said in an interview. "There is a pending trial where (Carter) is the primary witness. The department head who said he was going to take care of this and speak with the sheriff didn't."

Carter has not been charged with a crime and is still employed at the Sheriff's Office. Krueger said she is not aware of any cases in the last two years in which Carter has had to testify, but Godfrey says the sergeant had been called a number of times since 2016.
If the sheriff is correct, and Krueger is correct in suggesting Giglio applies to Sgt. Carter, has Krueger allowed tainted testimony in two years worth of cases ????
MORE:
Godfrey says he is in the process of scheduling a meeting with officials from the SBI and the state Attorney General's Office. Any decision about Carter's status, he said, will be based on information provided by those agencies.

In her letter, Krueger wrote that she and Godfrey "have previously discussed this unfortunate situation, and he agreed that a Giglio violation had occurred," but Godfrey denies having the discussion.

"I have never agreed with you that a Giglio violation occurred in this case," he wrote in his response to Krueger.

He went on to condemn an investigator with the District Attorney's Office, claiming the investigator made false statements under oath about Godfrey's involvement in his son's case.

"Your investigator, a member of the prosecutor's office, an office which requires integrity and honest, stated that I went to the hospital on the night of the incident involving my son and that I sat in the back seat of Lieutenant Shingleton's car while my son was being interviewed by Lieutenant Shingleton," Godfrey wrote. "These statements are and were completely false. Your investigator either knew the statements were false or made them in reckless disregard for the truth or falsity of the facts."

As it relates to the March 15, 2016 SBI investigation Krueger's office requested, Godfrey expressed frustration that Krueger had not shared any of its findings.

"You have also refused to allow me or the county attorney (to) review the report from second SBI investigation," he wrote. "Yet, you have taken no action with regard to that report, which I am informed and believe, exonerated the persons subject to the investigation, and demonstrated that the allegations in the anonymous letter were unfounded, false and baseless."

Godfrey wrote that the district attorney's announcement was fueled by "personal animosity and ill will."

"In whole, it appears that your conduct as well as your statements, written and oral, are not supported by facts, and your failure to speak when you have a duty to do so to remove the taint of false statements (…) bring the Office of the District Attorney into disrepute."
It's good to see Maureen Krueger so interested in maintaining the integrity of our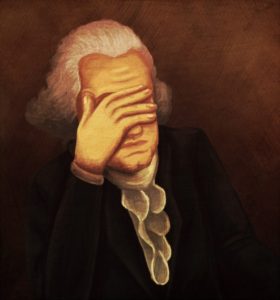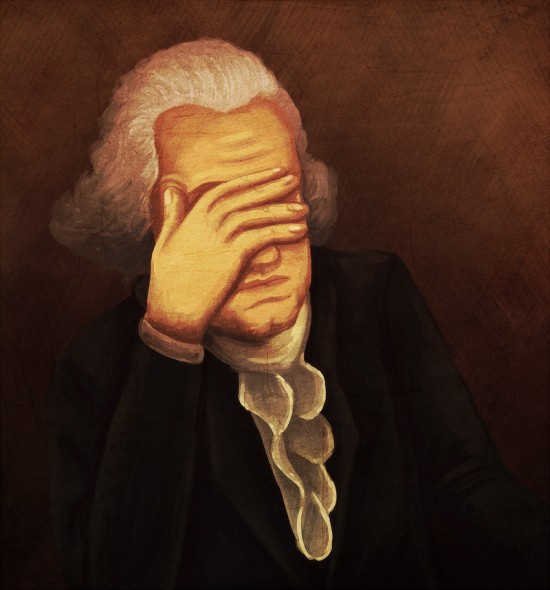 judicial system.
It seems like JUST YESTERDAY when
she agreed to a plea deal that gave a defendant in a fatal hit-and-run probation.

 
Yep.  Probation for running down and killing a man with your truck.  Not bothering to stop and check on him or call for help.  Not bothering to report the incident or turn himself in.  Cops having to track him down and arrest him.  And he gets probation. 
Looking at what we see in the public venue, we appear to have a serious integrity and competency problem in the district attorney's office that WE the voters need to examine and, if necessary, correct.