Howard Coble: 1978 was a very good year. (or was it?)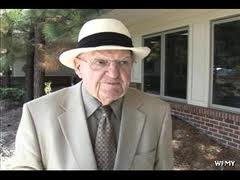 I was really bored, trolling around on the Internet, and found this biographical info on Congressman Howard Coble's official web site:
Professional
-1961-67 State Farm Mutual Automobile Insurance Company, Claims Department
-1967-69 Assistant County Attorney, Guilford County, NC
-1969-73 Assistant US Attorney, Middle District of North Carolina
-1973-77 Secretary, NC Department of Revenue
-1979-83 Practiced law with Turner, Enochs & Sparrow, Greensboro, NC
Notice anything?
Howard has been on the government payroll since the LBJ administration!  (You can't really count the law firm tenure  from '79 to '83 as a private sector job.  His time with the firm coincided with his tenure in the NC House. Knowing what I know about the legislative schedule, I am pretty sure that not much lawyering got done.)
Also, the year 1978 appears to be unaccounted for.   Did someone put him on mothballs and tuck him away in a closet for a year?  Where was Howard?  How did he spend 1978?  Inquiring minds want to know!
The first person who can — credibly — let us know what Howard was up to in 1978 wins some priceless, collectible  "Joan Thurman For Mayor" campaign material.   (Howard endorsed her, so you KNOW it's good stuff.)