Hey. Where'd these 90,000 uncounted votes come from?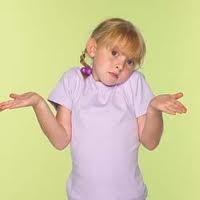 Isn't it amazing that "technical" problems always seem to happen on election day in strong Democrat-voting localities?  Stuff just doesn't break down in Republican locales.
Yesterday, Durham county had some "technical" glitches and got a court order extending voting hours.  They also –*Surprise!* — discovered 90,000 votes that had not been counted from early voting.
Holy Al Franken! (Yes, we're citing the comedian turned US senator who won his seat mainly due to trunkloads of uncounted ballots mysteriously showing up after the polls closed.)
After all of that got added to the mix, a roughly 40,000 vote lead for Pat McCrory in the governor's race turned into a 5000 vote lead for Roy Cooper.  Chuck Stuber's lead in the auditor's race turned into a 3000 vote deficit.  And Buck Newton's 40,000 vote lead in the attorney general's race turned into a 19,000 vote deficit.
You want all legitimately-cast votes counted.  But last-minute stuff like this tars the integrity of an election a lot like a last-second foul or penalty call spoils the integrity of a sporting event's final score.