Heritage Foundation paints less conservative picture of Ellmers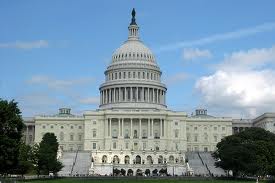 Some time back, National Journal released rankings showing congresswoman Renee Ellmers as the most conservative U.S. House member from North Carolina.  (She has been touting that news in her campaign advertisements.)
Heritage Action, the political wing of the conservative Heritage Foundation, has released rankings — as of 4/21/12 — showing U.S. Senator Richard Burr (80%) and congressman Patrick McHenry (79%) as the Tar Heel state's most conservative politicos in Washington.  The rankings are based on votes for these  "Key" pieces of legislation.
Second district congresswoman Renee Ellmers received a ranking of 63%.
(Heritage's rankings go from 100% being a perfect conservative, to 0% being a perfect liberal. The average score for House Republicans was 67%.  So, that means our gal came in below average.  )
Congressman Jeff Duncan from South Carolina was the top performer in Heritage's eyes, with a 98% ranking.  Fellow Palmetto State Republican Trey Gowdy got a 96% ranking.