Harnett GOP throws curveball in replacing David Lewis
He was chairman of the county board of commissioners.  He lost his March primary.  Why not send Howard Penny to Raleigh?
That's what Harnett Republican leaders did the other night.   Long-time legislator David Lewis shocked the political world with a resignation / retirement announcement roughly three months before a general election where partisan control is very much in play.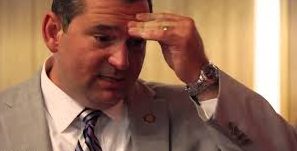 County party chairman Maggie Sandrock and 23 year-old David Lewis staffer / fanboy David Capen were seen as the primary contenders for the appointment to the House.  Sandrock is an outspoken conservative while Lewis and his protégè Capen are very comfortable amidst the party establishment.
The Harnett County GOP is divided more by personality-based cliques than ideology.  Long-time county observers see Penny as very much a go-along, get-along guy.  More Jamie Boles and John Sauls.  Less Larry Pittman or Keith Kidwell.
The seat was thought to be safe Republican with Lewis as the nominee.  But it now has a huge question mark hanging over it.