NO JAIL for Robin Hayes ?????
That's where this appears headed.  If you read the court documents, you will have seen that the former congressman and state GOP chairman facilitated the attempted bribe of the state insurance commissioner:
When recruited in 2018 to help funnel some $2 millions in bribes to Insurance Commissioner Mike Causey, Robin Hayes said he was "more than happy to help," a new court document shows.

While Hayes, as state Republican Party chairman, raised concerns about the size of an illegal $250,000 campaign donation he had been asked to direct through the GOP to Causey, he nevertheless told his co-conspirators, "I'll get 'er done."

On Monday, a filing by the U.S. Attorney's Office in Charlotte recommended to Hayes' judge on how much prison time the former 11-term congressman should serve.

That number would be zero.

Starting in April 2018, Hayes served as a money changer for one of North Carolina's worst government corruption scandals: the effort by billionaire Greg Lindberg to bribe Causey into removing an assistant who was overseeing some of Lindberg's businesses.

Under Hayes' watch, hundreds of thousands of dollars in bribes were passed off as donations to the state GOP before being passed along to Causey, a fellow Republican who took office in 2016 and alerted the FBI to the scheme.

After his 2019 indictment and arrest on charges of corruption, bribery and making false statements, Hayes pleaded guilty last October to a reduced charge of lying to the FBI. In explaining its recommendation of probation, prosecutors cited Hayes' plea agreement and his lack of a previous criminal record. Hayes was also prepared to testify against his partners in the scheme, the filing indicates.

Under the federal sentencing guidelines, Hayes, who turns 75 this week, faced up to six months in prison. Both sides, however, recommended probation.

In a June filing, Hayes' lawyers described their client's "very public fall from grace" and said he will "regret lying to the FBI for the rest of his life … No separate punishment would exceed the gravity of those consequences of his conviction."

On Aug. 19, U.S. District Judge Max Cogburn will have the final say. He'll preside over back-to-back sentencing hearings in the Charlotte federal courthouse first for Hayes and then Lindberg and associate John Gray. After a three-week trial, Lindberg and Gray were found guilty of two corruption-related charges and face up to 30 years in prison.

While recommending that Hayes be spared prison time, prosecutors spared few words in outlining Hayes' crime.

On July 25, 2018, Lindberg and Gray, frustrated that the insurance inspector had not been replaced, called Hayes and told him to move $250,000 of Lindberg's money to Causey by the end of the week, the new filing shows.

Hayes expressed alarm that a contribution that large two years before the next election "was gonna draw attention." But he agreed to move the money anyway. "… when you say do it, that, that's easy, that's easy … I'll get 'er done," according to the filing.

In late August 2018, when Hayes was scheduled to meet with the FBI, Gray called minutes before the interview to warn him that the agents were asking questions about the GOP's transfers to Causey, the filing indicates.

Once the interview began, Hayes lied about having any conversations with Lindberg about any contributions and how the money was to be used, the filing says. He also lied when asked if he had talked to Causey about the money or Causey's pledge to make personnel moves at his department in Lindberg's behalf.

Hayes, according to the filing, continued to insist that he was telling the truth, even after the FBI played a recording of the July 25th call in which he, Lindberg, Gray and Causey discussed the details of the $250,000 transfer.

As of Monday, prosecutors have not filed a recommended sentence for Lindberg or Gray.
This does not sound like someone who was entrapped.  Nor does it sound like a naive old man conned by professional ne'er-do-wells.   Robin Hayes sounded like an enthusiastic participant who appeared to have experience in this kind of thing.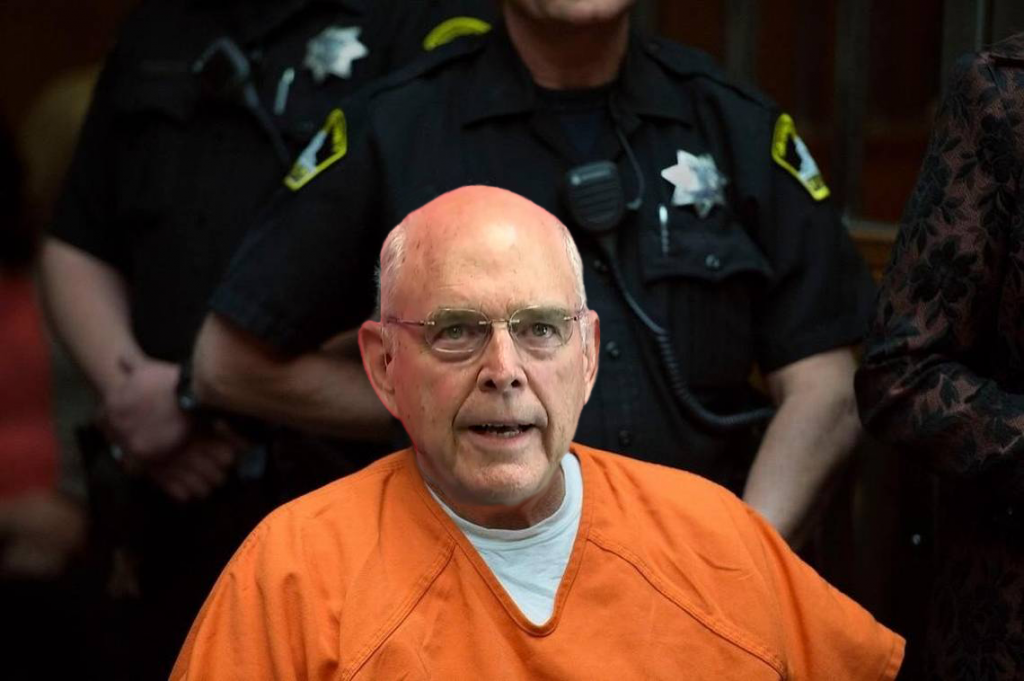 I knew something was up when Hayes produced that walker and started with that old-man shuffle. If you're not sending HIM to jail over this caper,  HOW can you send ANYONE else?