Curiouser and curiouser: The fight to replace David Lewis
Conservatives in Harnett County got some apparent good news when they heard local party chairman Maggie Sandrock was going to toss her hat in the ring to replace Lewis — the second ranking Republican in the NC House and consigliere to Speaker Timmy.    Sandrock clashed with former congresswoman Renee Ellmers when she began her nose-dive to the left side of the political spectrum. She's a conservative FIRST, and a Republican SECOND.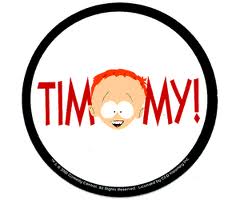 Lewis announced not long ago he was leaving the House.
The Harnett GOP's executive board meets tonight to vote on filling the seat.
Now comes word that 23 year-old Lewis aide David Capen will also be competing for the seat.  He currently works as a"policy adviser" for the House Rules Committee (which Lewis chairs).
Capen is so close to Lewis that he shares a home address with the veteran lawmaker.    According to state elections records,  David Ray Lewis, Jr. resides at 118 Kingsway Drive in Dunn.  So does David Ray Lewis.   The state voter database lists that Dunn address as Capen's home address as well.  (Talk about taking your work home with you.)
According to the state elections site,  Capen only registered to vote in North Carolina on August 5, 2019.  He voted for the first time in local municipal elections on October 8, 2019.  Capen also voted in the March 3, 2020 GOP primary.
So,  Harnett Republican leaders have an interesting choice.  They can go with Sandrock, who has years and years of experience in the social fabric and political arena of Harnett County.  Or they can go with the youngster Capen — fresh out of college, with little local involvement, and very likely to be manipulated by Lewis and his political machine.