Getting Kari-ed Away in Wake County
You can always depend on The N&O to tell 25 to 50% of the story when reporting on Republicans or conservatives.  I'm convinced all of the Raleigh drive-bys worship at the altar of Laura Leslie.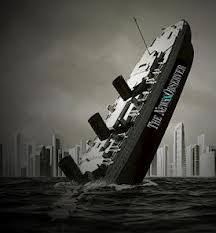 The latest misdeed by the Raleigh rag is a report on political gadfly Kari Donovan dropping out of the Wake County school board race just days after she entered it. She claimed, and the N&O drive-by gladly dictated, she was frightened of what Sloan Rachmuth might do to her and her supporters.
Sloan Rachmuth does yeoman's work as head of Education First North Carolina. The group is leading the fight to combat the presence of critical race theory and homosexual propaganda in the curricula of North Carolina's public schools.  She's been featured on national, state, and local media reports.
Here's a video Rachmuth produced to rebut Donovan's onslaught against her and her group.
It's been clear that some elements within the NCGOP establishment and the state's far left don't care very much for Rachmuth.  She's been viciously attacked online. Her mortgage documents, address and phone numbers have been posted on various activist web sites — as though kooks are being invited to make mischief.  The lowest blow against Rachmuth came when critics started making a huge, crude deal out of her religious faith.  (She is Jewish.)
Some of her loudest critics include something called NC Citizens for Constitutional Rights as well as Ms. Donovan herself.   Some of these critics have labeled Rachmuth as a "bossy Jewess" and insinuated she is part of some larger Jewish takeover conspiracy — a "Zionist cabal", if you will.  (Not a word about CRT.)
Here's The N&O covering Donovan's weepy departure from the school board race:
A Wake County school board candidate's decision to drop out of the race is the latest chapter in a running feud between two local conservative activists. Kari Donovan, a conservative activist and journalist, had filed July 7 to run for a school board seat that represents much of Cary.

Donovan filed paperwork on Tuesday to withdraw her candidacy, amid multiple social media posts by fellow conservative activist Sloan Rachmuth accusing her of being a racist and anti-Semite. In social media posts, Donovan says she dropped out because of fear that Rachmuth would harass her supporters. Donovan denies she's anti-Semitic, saying she's an observant Jew and supporter of Israel who is being targeted due to her investigative work into Rachmuth's group, the Education First Alliance.[…]
Outside of Facebook and Twitter, I am not aware of anywhere Ms. Donovan's work is published.  Speaking of social media, here are some, um, "highlights" from Ms. Donovan's accounts: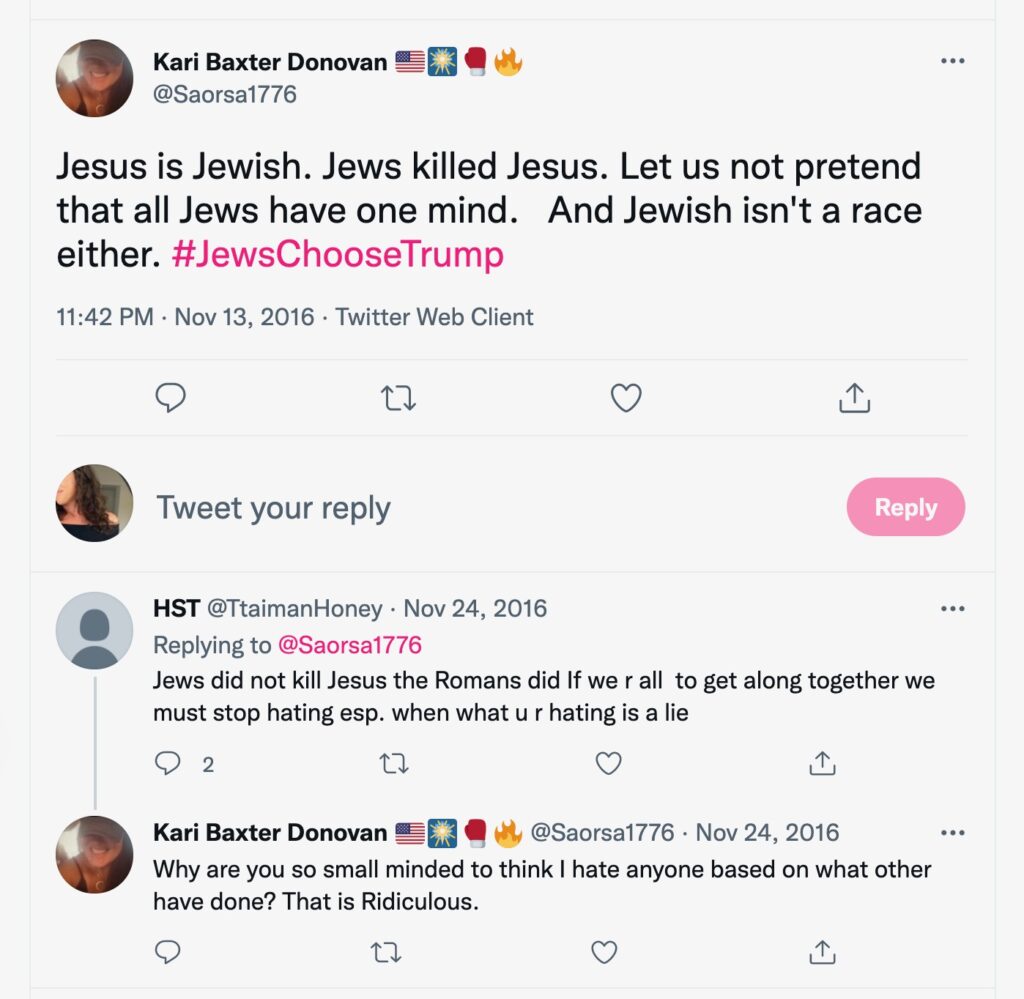 It gets, um, "better":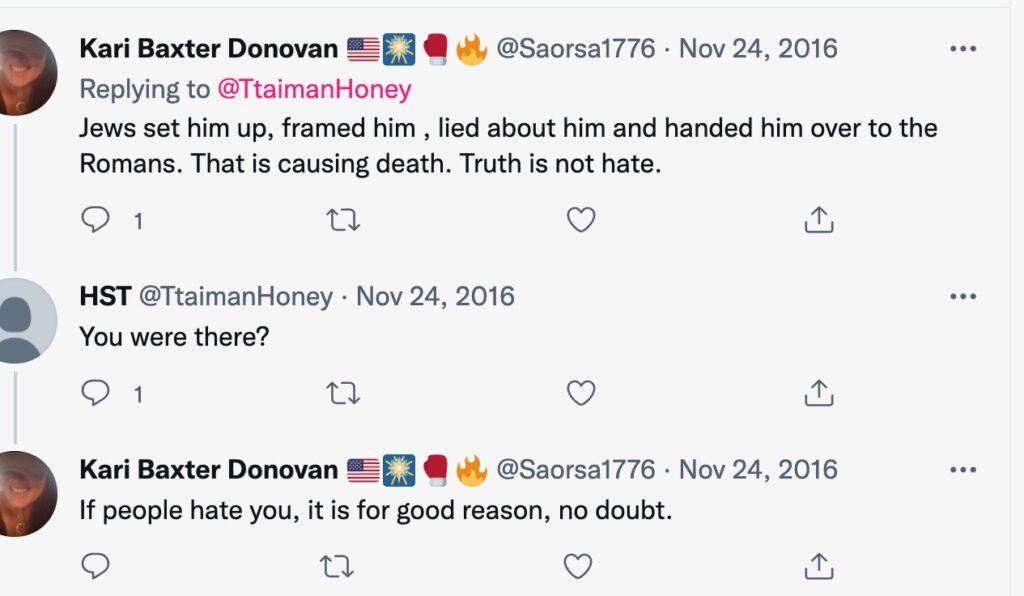 Wow.  Interesting stuff from someone who claims (1) to NOT be anti-Semitic and (2) an "observant Jew."  Speaking of being an "observant Jew":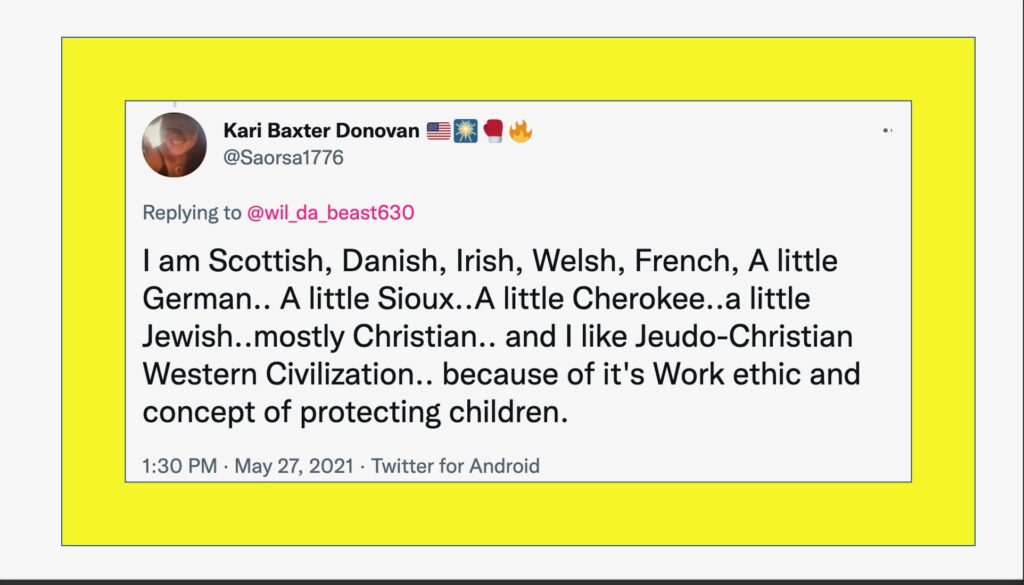 Um, most "observant Jews" are not so keen on worshipping Jesus Christ.  (You would think an "observant Jew" would know that. )
MORE: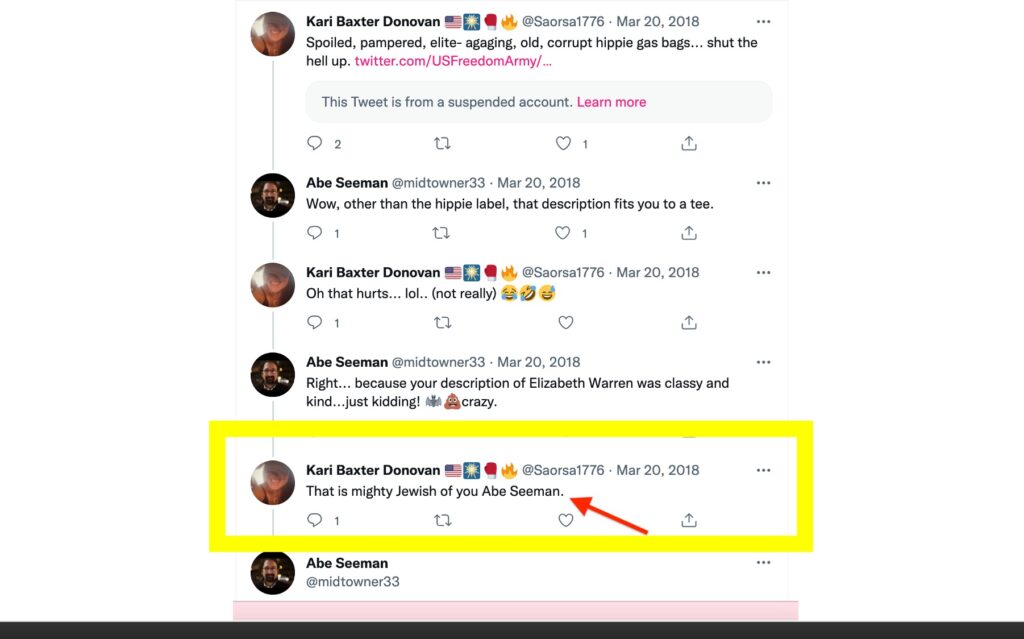 WOW.  An "observant Jew" tossing around the word "Jewish" as an epithet.
Donovan and these other critics got very loud right about the time an anti-CRT PAC controlled by Rachmuth got involved in supporting the NC House primary campaign of black Republican Brian Echevarria. *Surely, it's just a coincidence.*.
But when you look at how the NCGOPe has treated former party chairman Hasan Harnett, a previous vice chairman, and the handful of black Republicans who have been elected to Jones Street, you really begin to wonder.
(You know, if I was able to do this kind of research with my shoestring budget and staff, The N&O could have easily done the same. )
Here's a thought.  Hopefully, left and right can come together on this idea.  How about leaving someone's religious faith OUT of any criticism of political opponents?  We've seen too much of that from the NC Democrat Party's recent convention, as well as in the attacks on Rachmuth.