Drive-by media silent on Laura Leslie's social media, but ALL OVER Mark Robinson's
It's been four years since we caught WRAL's Laura Leslie blaming Christian conservatives for mass murder in a Florida gay night club.  (It was actually perpetrated by a Hillary-loving Muslim.)  She railed against "Crazy MFers with guns" and Sean Hannity.  Meanwhile,  WRAL lets her keep marching right along covering politics and pretending to be fair and balanced.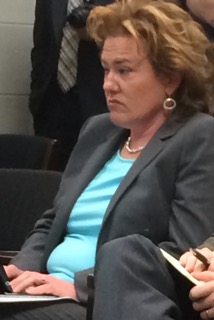 McClatchy's Colon Campbell made a name for himself by trolling around the urinals in local men's rooms, lamenting the fact that trannies can't come in.  Campbell has also become a popular stooge for Democrat opposition research types.  His latest work goes after Republican lieutenant governor candidate Mark Robinson.  On the campaign trail,  Robinson has utilized a Trump-like blunt speaking style that has made him quite popular with the folks who also like Trump.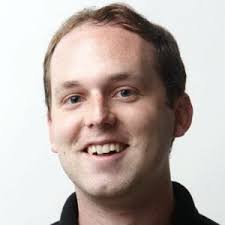 Well, it appears lil' Colon,  his bosses at the dying newspaper he still works for, and its dwindling readers want Robinson's scalp for daring to post stuff on Facebook that offends Democrats' protected constituencies:
The Republican candidate for lieutenant governor is standing behind Facebook posts in which he makes derogatory comments about transgender people, Muslims, a Jewish filmmaker, former President Barack Obama and fellow Black Americans who support Democrats.

Mark Robinson, a gun rights activist from Greensboro, surprised the Republican establishment when he easily defeated state legislators and other well-known candidates in the March primary. Now he's facing state Rep. Yvonne Holley, a longtime Democratic legislator from Raleigh, in the race for a largely ceremonial role.

Robinson and his campaign did not respond to multiple calls and emails seeking an interview for this story. But he told WRAL News last month that he won't apologize for any of the comments posted to Facebook over the past several years. "I'm not ashamed of anything that I post," he told the TV station.

The N.C. Republican Party, which continues to run ads featuring Robinson with the party's candidate for governor, current Lt. Gov. Dan Forest, declined to comment on the Facebook posts.

The N.C. Democratic Party has called on Forest and the NCGOP to condemn Robinson's comments and remove the ads, calling the statements "hateful and appalling."

In an interview, Holley said she didn't want to address each individual comment by Robinson, but she was particularly concerned when he said in a recent debate that systemic racism does not exist.

"I don't believe that systemic racism in our nation would allow two black people to stand here running for lieutenant governor," Robinson said in a debate on Spectrum News 1. "Systemic racism is not the problem."

Both Holley and Robinson are Black, meaning that regardless of who wins, North Carolina will have its first nonwhite lieutenant governor in January.

"It incites and divides people," Holley said of Robinson's Facebook posts. "It's really important that we bring people together now."

Robinson's Facebook page has more than 100,000 followers, and most of them elicit dozens of supportive comments echoing his opinions. Among the candidate's posts:

He says that people "who support this mass delusion called transgenderism" are trying "to turn God's creation backwards, and make it into a sickening image of rebellion to glorify Satan." The LGBT advocacy group Equality NC condemned the statement, saying that "words like these fuel gender-based oppression and have led to an epidemic of violence against transgender women of color in this country. Transgender, and all LGBTQ North Carolinians, deserve elected officials who lead with compassion and who do not attack their constituents."

He says the popular movie "Black Panther" was "created by an agnostic Jew and put to film by (a) satanic marxist," and "was only created to pull the shekels out of your Schvartze pockets," using a Yiddish slur for Black.


Muslims, he says, "refuse to assimilate to our ways while demanding respect they have not earned." He argues that they "are not 'immigrants,' they are INVADERS."

He criticizes Black voters for supporting the Democratic Party given its past racist stances. He says they're "voting for the very people who have abused them throughout our history. That's what happens when negroes don't read."

He refers to Michelle Obama as a man, Barack Obama as "a worthless, anti-American atheist who wanted to bring this nation to it knees," TV talk show host Joy Behar as a "she beast," and U.S. Rep. Maxine Waters as "Ol' Maxie Pad" Waters.[…]
I wouldn't even contemplate the idea of apologizing until Laura Leslie does.  (It hasn't happened in four years.  It's unlikely to ever happen.)