Elon poll predicts November drama in NC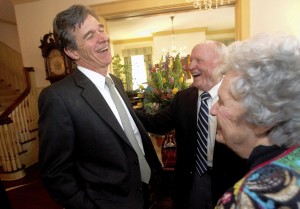 The good folks at Elon have Roy Cooper opening up a lead in the governor's race, and Deborah Ross hanging tight with Richard Burr in the US Senate race:
Support is growing for Democrat Roy Cooper in his bid to unseat incumbent Republican Pat McCrory in North Carolina's 2016 gubernatorial election, according to the latest Elon University Poll.

Cooper, the state's current attorney general, leads McCrory 48-42 percent among registered voters – his largest lead since the Elon University Poll started asking respondents about a hypothetical match-up.

Nearly 43 percent of registered voters said they approved of the job the attorney general is doing, compared to almost 27 percent who disapprove. Thirty percent of respondents said they didn't know or were unsure about the job Cooper is doing. 

About 37 percent of registered voters approve of the job McCrory is doing, compared to 49 percent who said they disapprove of the way he is handling his job. Nearly 14 percent said they didn't know or were unsure of their assessment of the governor. This is the lowest approval rating for the governor observed by the Elon Poll since April 2014.

The live-caller, dual frame (landline and cell phone) survey of 692 residents of North Carolina was conducted from April 10-15, 2016. Of those respondents, 621 said they were registered to vote. Survey results in this news release present responses from those self-identified registered voters and has a margin of error of 3.93 percentage points.
(Amazing.  All of those people think Roy Cooper has been doing a good job.  I watch politics a lot closer than most people, and I can't tell you ANYTHING he's done in f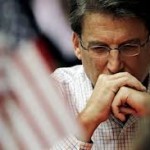 our years.) 
Longtime election watchers know that polls of "likely voters" tend to mean more than those of "registered voters." A lot of "registered voters" don't bother to show up at the polls on election day. 
Now let's see what Deborah ("Don't trust those old people") Ross has going on in her tussle with Mr. Burr:
[…] Republican incumbent U.S. Sen. Richard Burr holds a 37-33 percent lead over his Democratic challenger Deborah Ross in this fall's U.S. Senate election. Both command strong support from their respective party bases; Independents are currently breaking in Burr's favor (34-27 percent, with 15 percent saying they don't know who they'll support).

Burr's job approval rating stands at 29 percent while his disapproval is at 41 percent. Twenty-nine percent of respondents didn't know how they felt about the way he handles his job as U.S. senator.

"North Carolina has a history of not reelecting its U.S. senators," Fernandez said. "Democrat Kay Hagan lost in 2014 and it was Hagan who had made Elizabeth Dole a one-term senator before that. Several others had all lost reelection bids and were one-term senators prior to Dole.

"Burr is one of the few senators in recent history, besides the late Jesse Helms, to have won reelection, and many political analysts believe he has a good shot at repeating that in 2016." […] 
Hmmm.  Two terms in the Senate and 37% support?   And 29% job approval?  *Pee-yew.*  Talk about stinker numbers.  That's serious Danger Zone territory.  
The only way Tricky Dick pulls this out is if he scares the hell out of the electorate — like Thommy T did — about his female Democrat opponent.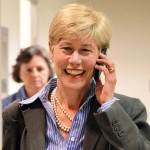 For president, the folks at Elon see Sanders beating Trump 51-38   and Cruz 49-39 in North Carolina.  They see Hillary beating Trump 45-39 in North Carolina, but losing to Cruz in the state 44-41.