Elon poll: McCrory UP, Burr DOWN (both are tight, tight, tight)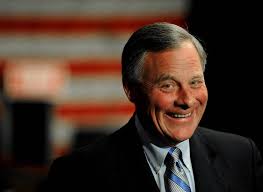 This one was  a phone survey of  644 North Carolina voters between September 12th and 16th.  (The margin of error was +-3.86 percent.)
Governor:

This survey has McCrory leading Cooper 48.7% to 46%.

McCrory was the choice of 63% of white respondents, 7% of blacks, and 56% of those classified as "Other."  McCrory landed 55% of the male vote and 48% of the female vote.  The governor gets 88% of those who call themselves conservative, 41% of self-described moderates, and 6% of liberals.  Mccrory leads among all age groups except for 18-40.  The governor gets 92% of Republicans and 60% of Independents.  (Cooper gets 83% of Democrats.) 
Senate:  

The Elon survey has Deborah Ross leading Richard Burr 44.4% to 43.4%.  Burr and Ross each earn the support of 55% of their respective genders.

 Burr gets 83% of self-described conservatives, 41% of moderates, and 4% of liberals.  The senator gets 9% of Democrats, 58% of "independents", and 92% of Republicans.