Ellmers aides TRY to spin her amnesty votes, calm local GOP leaders
Sources are telling me that tempers are a-flaring around the Second Congressional District in the wake of Rep. Renee Ellmers's (R)  pro-amnesty votes on the House floor.     Republican Party leaders from across the district had got together this past week to talk shop — and the congresswoman was on the tip of everyone's tongue.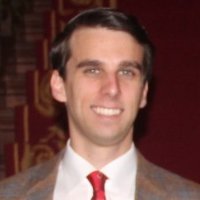 Sources in the room — and others familiar with the discussions — tell me representatives of the congresswoman were sent to interface with the local leaders and take the temperature.   Team Ellmers was lead by Patrick Sebastian, a communications consultant brought in to improve the congresswoman's relations with folks in the district.  (For those of you keeping score at home, Sebastian is ALSO the nephew of Gov. Pat McCrory.) 
My sources tell me that most all of the county GOP organizations represented in the get-together used seriously heated and negative language to express their displeasure with Ellmers's votes on amnesty for illegal aliens.  (Ellmers's home county of Harnett remained conspicuously quiet and removed from this particular discussion.) 
How did Sebastian and Team Ellmers defend their boss's votes on the House floor regarding amnesty? My sources tell me these were Team Ellmers's TWO key points:
(1) A number of companies within the Second District would have been caught with their pants down if the anti-amnesty legislation passed.  These companies, they explained, would have experienced serious damage to their operations when forced to dismiss all of their undocumented workers.

(2) The federal government needed to pay more for the schools in her district to compensate for the influx of undocumented kids that were coming here.
So, our duly-elected Member of Congress has been running interference for businesses in her district that she KNOWS to be violating federal law ???