DPI's Truitt nailed trying to cover-up CRT lessons for preschoolers with disabilities
*Don't you just love watching elected Republicans  support, enact and defend items straight from the far-left's agenda?*
Thanks to THE WASHINGTON EXAMINER, we've learned about some of that happening at the NC Department of Public Instruction led by nominal Republican Catherine Truitt:
North Carolina education officials worked to eliminate "red flag" words such as "whiteness" when discussing a program that would have trained teachers on how to incorporate critical race theory in lessons for preschoolers with disabilities, newly released emails revealed.

A lengthy report from parent activist organization No Left Turn in Education revealed that state public education officials openly discussed in emails the need to avoid "terminology that would create red flags" while discussing a planned contract with the Frank Porter Graham Child Development Institute at the University of North Carolina at Chapel Hill that would have trained teachers on how to incorporate aspects of critical race theory into preschool classes. The parent group obtained the emails through public records requests. […]

The contract, which was initially approved by the North Carolina State Board of Education and federally funded, was not finalized because State Superintendent of Public Instruction Catherine Truitt declined to sign off on the contract after No Left Turn in Education obtained slides from the program on how to "deconstruct whiteness."

"Deconstructing whiteness" is an aspect of critical race theory, a framework that says U.S. institutions and culture are systemically racist and oppressive to racial minorities and must be re-established through anti-racism.

In a statement provided to the Washington Examiner, Nancy Andersen, North Carolina's No Left Turn in Education chapter president, blasted the state's education officials for using federal funds to promote critical race theory while also taking steps to "deceive the public."

"It was bad enough that education bureaucrats directed taxpayer dollars to train preschool teachers of special needs students to use CRT in the classroom. It's even worse that they would go to great lengths to deceive the public about it," Andersen said. "In a state with abysmal reading scores, CRT is displacing valuable instructional time. This is intentional, and it's robbing our students of a quality education."

The emails showed UNC staffers asking state education officials if there were "any words/phrases we should not include in print materials." In one exchange, a UNC official said she did not know "how to be 'safe' and yet say what needs to be said."

In another exchange, UNC staff expressed urgency in finalizing the contract following an initial teacher training session on racial equity that did not garner significant attendance.

"I'd like to have the contract finalized before they see how few people attended," the staffer wrote.

In response to a request for comment from the Washington Examiner, UNC provided a statement touting the work of the Frank Porter Graham Child Development Institute but did not comment on the contract.

"FPG is particularly proud of its established partnership with education leaders across the state as we teach and prepare the future generations of North Carolinians," the university said. "The North Carolina Early Learning Network, a project under FPG, helps ensure any preschool aged student – regardless of their ability or background– can receive an essential, foundational education."

No Left Turn in Education said the emails show a need to audit the state's educational system.

"These emails proved our NC Dept of Instruction knew and helped these trainings along. Misusing federal funds toward these ends and hiding the evidence warrants a full audit of our state educational system," Andersen said.[…]
We've also got GOP US senators backing gun control and open borders, and GOP state legislators pushing the growth of government.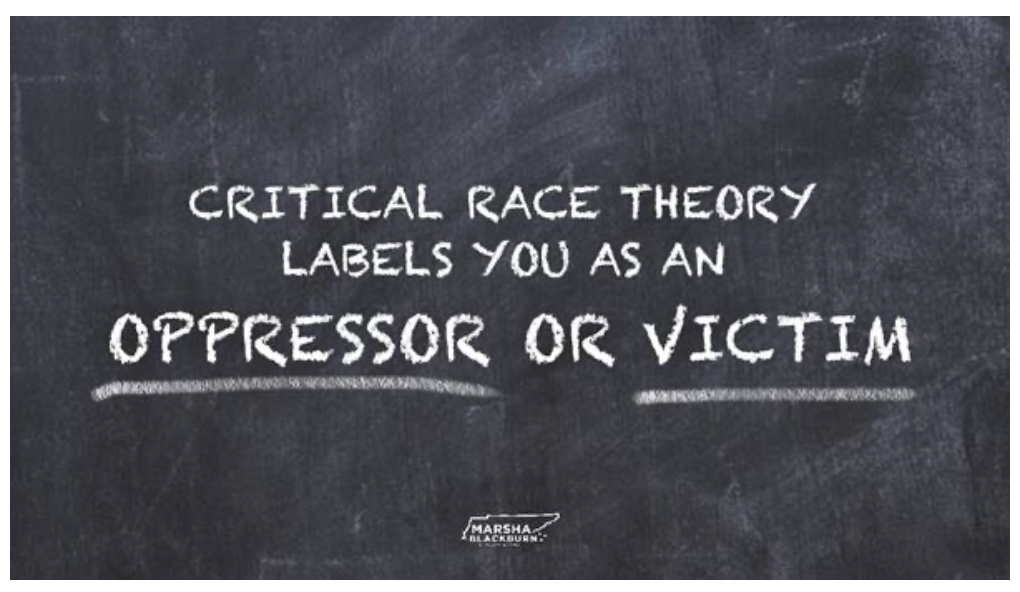 Honestly.  What are we to do when we learn more and more about Republicans working harder than Democrats to advance the far-left's agenda?