Do all roads lead to Art?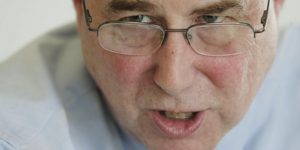 For years, I've been part of the crowd that has scoffed at the leftist claims of a conspiracy by Art Pope to take over everything.  George Soros with a drawl? 
But the way things are coming together in politics this year, it's getting tougher to dismiss those conspiracy stories.
We reported earlier on Pope and his organizations using their cash as leverage to gain control of conservative media in the state — stifling any and all criticism of Pat McCrory and the RNC.

The NCGOP chairman, elected in an upset over a GOPe anointed candidate, is being savaged publicly  by elements of the NCGOPe.  One week before he is to preside over the state convention, GOPe muti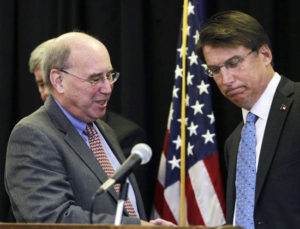 neers are gathering to try to depose chairman Hasan Harnett.  There are accusations of criminal and unethical behavior supported by little to no evidence. No one has alerted law enforcement.  Yet, the move to fire him is rolling along. (And the meeting to do so is scheduled for a day Harnett made clear to party leadership he would be traveling out of the country for his private, personal business.) 
Why is this happening? 
Let's go back to the drivebys in March:
With his preferred candidate Marco Rubio dropping out of the presidential race this week, North Carolina conservative donor Art Pope said he's interested in joining an open Republican convention as a delegate.

Pope – who owns the discount store chain Variety Wholesalers and served as Gov. Pat McCrory's budget director – endorsed Rubio in December and said he'd raise money for the campaign. In January, records show he gave $250,000 to Conservative Solutions PAC, a committee backing Rubio.


Reached Thursday, Pope said he won't endorse any of the three remaining Republican candidates until the Republican National Convention in July.

"Right now, I am staying uncommitted," he said. "I may seek to be elected as a Rubio delegate. I do believe that there may be an open or contested convention."[…]
The current mutiny against the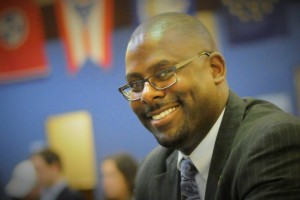 state party chairman is being driven by NCGOP executive director Dallas Woodhouse – a longtime underling to Pope and his various political undertakings.
I've talked with a handful of Republican legislators who tell me they are seeing Pope's fingerprints on the coup effort against chairman Harnett.  Raynor James — a Tea Party activist from Craven County married to NCGOP executive committee member Hal James — took this a little further in a statewide email blast:

[…] The rumor is flying around hot and heavy that Art Pope wants to hold one of the uncommitted delegate seats from North Carolina at the National Convention. There are 3 such seats. They are to be held by the NC GOP National Committeeman, the NC GOP National Committeewoman, and (you guessed it) our beleaguered NC GOP Chairman, Hasan Harnett.

Does Art Pope really want to chair the NC GOP? No. Of course not. He has bigger fish to fry. He can leave the daily running of the party to Dallas Woodhouse. He wants to be a figurehead when it comes to the nitty-gritty, but he wants to pull strings for the establishment to avoid having Donald Trump or Ted Cruz be our nominee. […] 

So that's the plot according to the experienced among us. Hasan Harnett is to be removed so that Art Pope can help the establishment ensconce Marco Rubio, or John Kasich, or someone of their ilk as our GOP Presidential nominee. It doesn't matter what we the people of the Republican Party want. The establishment knows best, and will pull all kinds of dirty tricks to get its way. Doesn't that idea make you feel warm and fuzzy?
Most people who have read the affidavit and "evidence" offered by the mutineers are still scratching their heads trying to figure out where the crime is.  On the face of it, the whole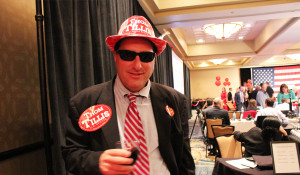 Hasan-gate affair is a little hard to understand.
The move against Harnett is arguably doing damage to the statewide Republican efforts for November.  Damage that would not be there if these people would have shut up, worked with the man, and let him do his job. 
There are some elements among the plotters who are actually suggesting things would calm down and go back to normal if Harnett would just GO AWAY.  Never mind the whole concept of insiders undermining the will of the rank-and-file with backroom shenanigans.
Though, in politics, just about everything has backdoor, backroom shenanigans tied to it.  There is a seedy story behind the attack on Hasan Harnett.  It's about time for someone to 'fess up and TELL IT.