Did Rantin' Robin spark an intra-party rebellion?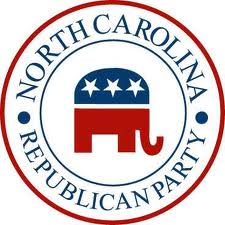 We are still feeling the aftershocks from NCGOP chairman Robin Hayes's videotaped Tony Soprano-style shakedown of North Carolina delegates at the Tampa convention.
I've personally heard from numerous activists across the Tar Heel State expressing their frustration on- and off-the-record.  People are demanding actions ranging from an immediate apology from Hayes, to a call for Hayes's immediate resignation, to the firing of Hayes and all of his team at NCGOP HQ.   This is not the kind of environment you want — as a party leader or candidate — heading into a general election. 
One of our top NCGOP sources — who was in attendance at the Tampa convention — tells  me she knows of "emergency meetings of several county executive committees in the state's Piedmont region" to discuss a response to Hayes's behavior in Tampa.  (My source says discussions about these kinds of meetings are starting up east of I-95 as well.) 
In 1948, convention wisdom said that President Harry Truman was  highly unpopular and  "dead meat" in the general election against Republican Tom Dewey.  Somehow, the GOP establishment blew this slam-dunk of an opportunity, and Truman won re-election — -to the surprise of even The Chicago Tribune.
I swear it seems like the current-day GOP establishment is doing their darndest to recreate 1948.