DID NCGOP mislead grassroots activists?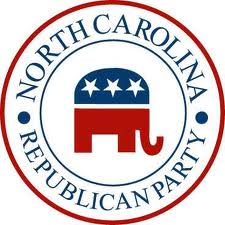 There is something disturbing rumbling to the surface here in Moore County in the wake of the Nov 6 vote.  The state GOP set up"NC Victory" offices all over the state.  (We got one in Southern Pines, managed by one Eli Schilling — a young activist with close ties to the clique that controls the state party activist.)
Volunteers here in Moore County were recruited to go to the Victory office in Southern Pines to make GOTV phone calls.  Local volunteers assumed — based on what they were told — that they would be calling their friends and neighbors here in Moore County.
When the volunteers hit the phone banks, they found they were being instructed to call mostly numbers in area code 704 that JUST HAPPENED to be in the 8th congressional district.  (Moore is in the 2nd district.)  Richard Hudson — also a member of the NCGOP controlling clique — happened to be running as the GOP nominee in the 8th district.
This adds to my theory that NCGOP cared MOSTLY about Romney, McCrory, Hudson, and Rouzer and threw everyone else on the GOP ticket to the wind.  (That's an unimpressive 2-2 record, there.)  State senate candidate and NCGOP clique member Chad Barefoot — who got a whopping $800,000-plus in aid from NCGOP — was the lone outlier and exception.
Oh, they DID do SOME GOTV work outside of those races — mostly in the form of tweets from various regional offices.  Our Twitter feed got the same form tweets from about a dozen regional offices throughout the campaign.  What about the multitudes who are NOT on Twitter?   I am still seething about the GOTV robo-call from Richard Burr at 7:20 PM on election eve.  (Polls closed at 7:30 PM.)
We had a slew of good Council of State candidates who were polling well during the campaign who ended up falling short thanks to lack of funds (remember Chad's $800,000?) and better performance by the Dems in getting out the vote
Bev's recent letter seeking a federal grant for the implementation of ObamaCare noted that the Department of Insurance — headed by Democrat Wayne Goodwin — would be spearheading the implementation of ObamaCare in the state.  Boy, it would have been nice to have given Mike Causey a little more help at the end of the campaign, when he was polling so well.  Just think of the mayhem we could have caused the implementation of ObamaCare with a GOP insurance commissioner.  Folks, elections DO have consequences.
Unfortunately, we have a party establishment that cares more about getting their friends into power than they do about standing up for principles.