Could hit on Robinson have its origins in his own party?
According to some political "household.names". I've talked to,  it's very possible.  Said one of my sources:
"It's not a bit about strengthening the party and winning over more supporters.  It's not about getting the GOP platform passed into law. To the Raleigh political crowd, it's about scooping up as much of other people's money as you can. Mark Robinson is tinkling in their punchbowl,  and the establishment is not liking it." […]
If you haven't heard,  WRAL's Laura Leslie is all over some comments made by and about Mark Robinson on Facebook.  Kinda like we did to her.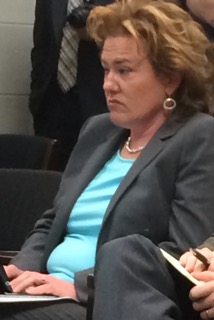 Robinson has admitted that the Facebook information leaked to Leslie is true.  The Robinsons admitted they paid for an abortion in 1989, and have regretted it ever since.  It's being made out like the leak came from the left side of the aisle.  But another of my sources begs to differ:
The establishment has said to the grassroots: "Look, you had your fun with Donald Trump.  You're having more fun with Mark Robinson.  Enough is enough.  You're making us look silly to the electorate, and it's time to yank this Robinson clown off the stage." […]
Polling is showing the Lt. Governor as the most popular person in North Carolina.  Robinson has been hinting about running for the open governor's seat in 2024. That means he is standing in the way of the ambitions of a lot of weasels who've been inside the Raleigh beltline for a loooooooong time.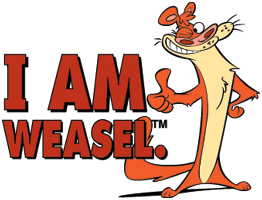 If the plan was to split Robinson from his religious right supporters, it apparently hasn't worked:
NC Faith & Freedom Coalition Statement

The NC Faith & Freedom Coalition statement concerning the WRAL report on Wednesday, March 23rd concerning Lt Gov Mark Robinson's 2012 Facebook post revealing he paid for the mother of his "unborn child" to have an abortion in 1989.

"North Carolina Faith and Freedom Coalition is thankful for the transparency communicated by Lt. Governor Mark Robinson's difficult abortion decision over 30 years ago. Some of North Carolina's most effective and outspoken prolife advocates are those who fully understand the emotional, physical and spiritual impacts of abortion because they have personally received or supported an abortion."

"Through prayer, healing and forgiveness, many former abortion clinic workers, OBGYN doctors, mothers and fathers have transformed their abortion regret into a mission to diligently advocate for the unborn. Their volunteer work at North Carolina nonprofits provide a comprehensive network of medical and social services once unavailable to disadvantaged and impoverished women."

"We are grateful for the unwavering commitment from Lt. Governor Robinson to protect life, including the unborn."

                                                                – Jason Williams, Executive Director