Charlotte says DNC to be an economic boon for downtown. (Chicago's NATO experience suggests otherwise.)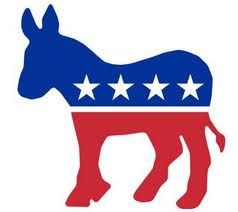 Charlotte city and business community leaders sold this year's Democrat National Convention as a serious potential bonanza for downtown businesses.  Before you folks in downtown get too excited, check out what your counterparts in Chicago are going through during the NATO summit:
 Like Charlotte, city leaders in Chicago declared downtown would remain "open for business" during its milestone political event – the NATO summit that concluded Monday.

But if that gathering were any indication, some Charlotte merchants and workers may face difficulties when the Democratic National Convention arrives in September.

For the fourth straight day, residents avoided downtown Chicago in droves due to security precautions. Companies ran on skeleton staffs, sending a chill over surrounding restaurants and retail shops as only a fraction of downtown's 300,000-person workforce arrived.

A normally busy portion of the central business district comparable in size to uptown Charlotte stood mostly vacant as companies allowed employees to work from home.

Hundreds of war protesters marched through the streets Monday and remained relatively orderly but tied up the light traffic that remained by blocking major intersections.

Charlotte-Mecklenburg police officers assisted with security at the NATO summit and watched as protestors blocked the city's famed Michigan Avenue.

The events are of interest in Charlotte because they offer a window into what might happen during the DNC. CMPD officials traveled to Chicago to get a preview of what they could face.

Charlotte leaders are hoping for a tradeoff – that dramatic security measures result in unprecedented positive international exposure and a business boost.

Charlotte's event holds some advantages over the Chicago summit. The DNC will bring thousands of delegates and journalists to uptown Charlotte, where they will spend money on food, hotel rooms and other needs.

Chicago law enforcement kept the public away from the NATO summit site, with its relatively small number of international dignitaries and participants.

About 10 million people live in Chicago and its suburbs, creating logistical headaches for traffic planners during the summit. Metro Charlotte has about 2 million residents.

On Monday, protesters seemed aware of their impact on commerce. As they marched past stores and restaurants, they chanted: "Bombs are dropping. No more shopping."

Shuttered businesses

Near McCormick Place, the convention center complex where the NATO summit took place, scores of businesses were closed. Police officers outnumbered pedestrians. Normally full parking lots were chained or half empty. The few businesses that remained open weren't making much money.

The Monday lunch rush at Pizzeria Brandi was exactly one customer, who sat at a back table eating a slice.

Giulio Spizzirri said his business took a hit from both protesters and law enforcement trying to protect world leaders.

The city instituted a no parking zone, so employees had to take cabs or the train to get to work.

The pizzeria typically makes a lot of money off the convention complex, which "always has something going on," he said.

The business was open Sunday, when NATO protesters clashed with police a few feet from his restaurant. The protesters occasionally stopped in for water, but, "I can't make any money off water," said Spizzirri, who is unsympathetic to the demonstrators. "Plus, I want them to dehydrate."

Dave Gupta said he lost $5,000 every day the NATO Summit was in town. He said he refused to sell water to the protesters.

"It's not good for the business," said Gupta, 76. "They have scared the people away."

Still, he said, he wasn't afraid of the civil disobedience outside, even though he could see police clash with protesters. A contractor called and offered to board up his windows for $2,000, but Gupta refused.

[…]

Joe Coney, who works in real estate not far from the Boeing protest, said the number of people who stayed home from work made for an easy commute. He said a commuter train was about one-third full. Coney said he had no safety concerns but that his employer left it up to workers to decide if they wanted to work downtown.

"They said it's up to people if they are concerned about safety," Coney said.

Public employee Ken Jochum and some co-workers watched several hundred protesters outside the Boeing headquarters.

Jochum said he worried about the number of service jobs affected by the restaurants and other businesses that closed from Friday to Monday. "A lot of people struggle because of this. The sandwich shops are shut down. No one buys things," Jochum said.

Curious workers peered outside windows overlooking streets shut down by passing demonstrators chanting, "Off the sidewalks, in the streets."

Steve Salameh, general manager at Beef N Brandy restaurant, said the NATO summit had cut into business by as much as 50 percent but still believed the event was good for the city. He said the media attention is well worth the hassle.

John Gaston, who works in a suburban warehouse, watched protesters and said he thought Chicago police did a good job allowing peaceful demonstrators to march freely throughout downtown streets. But he said he was eager for the distractions to end. "I want my city back," Gaston said. "That's all I want."
I talked to former Charlotte City Councilman Don Reid in April, who tossed in his two cents on this subject:
While competing for the Democrat National Convention, our uptown leaders crowed about the fabulous economic impact the convention would have on the area.  Now we know that  many, if not all workers in the uptown area will be told to stay home.  And it goes much deeper than that —  with the closing of Central Piedmont and many other schools and non-profits.  Wouldn't it be fair and honest to have an assessment of the negative economic impact of this convention?  Maybe our Chamber would roll out old favorite UNC-Charlotte professor John Connaughton to do the study.   The taxpayers of Charlotte deserve to know the truth about the convention and its economic impact.