Get ready, Charlotte. Check out what's heading your way in September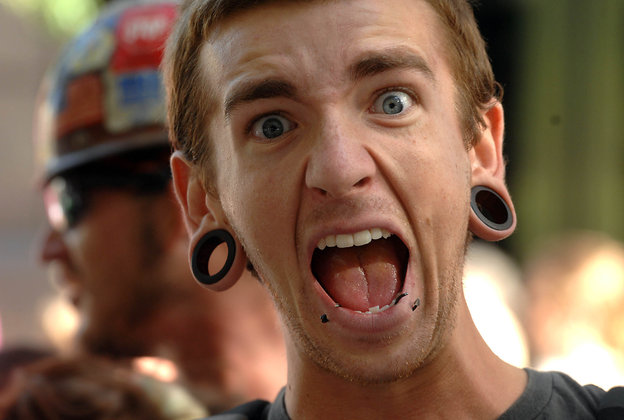 Community leaders in Chicago issued warnings to downtown area residents about protecting themselves during the ongoing NATO summit.  Why would The NATO summit make Chicago a MORE dangerous place than it normally is?   Maybe it has something to do with all of the leftist nutbags rioting in the streets.  Note to mainstream media:  These are NOT Tea Partiers.
Here is the advice for residents issued by community leaders:
At the One Museum Park condominium bordering the NATO summit site, building managers warned tenants that "at least 1% of the protestors are considered very dangerous and likely to lash out or attack weak targets."

A memo sent out to residents in advance of the event encouraged them to dress casually, blend in, and to avoid wearing jewelry. It discouraged them from getting money from an ATM and noted that it wasn't too late to cancel planned visits by guests.

It also suggested residents avoid downtown Chicago altogether. If they must venture out, "a cab is likely safer than driving downtown in an expensive auto," the memo reads.

The memo told residents to "Be aware of your surroundings at all times. Stay off cell phones in public and pay attention."

Building managers said there would also be service disruptions – suspicious packages would be turned away, entry into garages would be restricted, people couldn't visit for open houses.
News media reports indicate that A LOT of these rioting nutbags are heading to Charlotte for the Democrat National Convention.  Oh, joy.