Campaign 2012: The man behind the anti-Wilkins PAC shows himself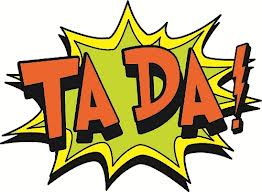 According to the official ballot, area voters will be choosing this year between incumbent Rob Wilkins and challenger Jane Redding for a District Court seat.  But media accounts from Randolph County suggest the race is more of a grudge match between Judge Wilkins and Randolph County attorney Charlie Browne. 
Browne's PAC, Citizens for a Competent Judiciary, has been bird-dogging Wilkins for months now.  The Randolph County attorney argues against a partisan motive by pointing out that he is a Republican.  If that's the case, it sure is strange that his PAC's web site is registered to, and managed by, a Democrat-leaning political consulting firm headed by well-known Democrat strategist (and NC Spin panelist) Brad  Crone.
Browne's group hit Moore County with another nasty mailing against Wilkins this week. The main piece of evidence the PAC is using against Judge Wilkins is a survey conducted by the NC Bar Association.  A bar association spokesman is admitting that the PAC is stretching a bit to use that survey in this race:
[…]It is important to note the surveys are not equal. David Bohm, N.C. Bar Association assistant executive director, said comparing the two surveys is like comparing apples to oranges. Redding was evaluated by a group of her peers on her abilities as an attorney running for an office. Wilkins was evaluated as an authority figure by people who have a vested interest in the outcome of his rulings.  […]
In this week's mailing,  the PAC cites  an alleged contempt order by Wilkins against "an innocent man" .   Randolph County media offers a clarification:
[…] In another matter, Browne said Wilkins abused his authority by unfairly leading people to believe he had cited an attorney in Montgomery County for contempt without contacting the attorney in question. Browne said the attorney had to request a hearing to "clear his name."

Wilkins said a defendant came into his courtroom, insisting she had hired the attorney to represent her. He said she presented paperwork that seemed to support her assertion. The attorney never showed up for the hearing. Wilkins said he followed proper procedure by issuing an order for the attorney to "show cause" for why he wasn't there or be cited for contempt.

The attorney responded to the order in court before another judge and the matter was resolved.

"That's the way the system works," he said.

As for speculation in the community that Browne's action reflects his anger over some type of disciplinary action by Wilkins, both men deny that. Wilkins said he has fined one attorney and come close with another. Neither of those people was Browne, he said.

Browne said he defies anyone to produce paperwork indicating he has ever been fined or cited by any judge.
If there were substantive ethical concerns about Wilkins, why haven't these attorneys behind the PAC reported them to a state judicial standards commission or to the attorney general?  There are procedures for removing "incompetent" or "corrupt" judges. 
This is looking more and more like a deep-pocketed attorney and his friends taking a personal courthouse quarrel with a judge out into the public arena. *Gee, thanks guys.*