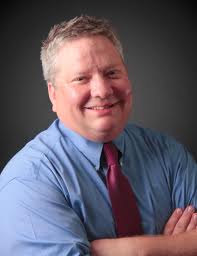 We've had to endure nearly four years of class warfare nonsense from our soon-to-be ex-president and his cronies.  Now, we're getting it on the local level from Southern Pines town councilman Chris Smithson.
The setting was the latest council meeting where the proposed rezoning of 500-plus acres near Mid-Pines and Pine Needles by the Bell family.  The Bells, who own both resorts, are seeking to develop this property with proposed uses that could include residential, golf, retail, and possibly retirement / rest homes.   During a discussion of the rezoning proposal, Smithson — apparently seeking some ammo to use in his fight against the rezoning —  decided to launch into a diatribe against two local retirement communities and the fact that they have tax-exempt status under state law.
Mayor David McNeill cautioned Smithson about straying off topic, and encouraged him to focus on the matter at hand.  Not to be deterred, Southern Pines' boy wonder took his campaign to the message boards of our thrice weekly Peabody Award-winning local newspaper:
Leave church out of this. You, like Mr. Mayor McNeill who indignantly scolded me for bringing up the issue, apparently have no clue as to how or why luxury resorts like Belle Meade don't have to pay local property taxes. Check NC General Statutes and get back to me. We'll talk when you understand the law. I have their NC Dept of Insurance reports and I know exactly how they claim exemptions for "community benefits."

Penick and St Joseph's account for over 6% of the total taxable base of Southern Pines. That means that every homeowner in SP averages more than $50 extra in property taxes to subsidize the operations of St Joseph's ("Resort Retirement") and Penick Village (current ads on radio talk about not having to pay taxes). SP tax losses/shifts are more than $400,000 per year. County taxes are additionally more than $600,000. That's real money and has NOTHING to do with how or where one chooses to worship (or not).

I'm pretty sure I know who you are and that we are both members of the same church. Doesn't matter. For the most part, one has to be a millionaire for open admission to either facility. Why should local tax abatement for "Resort Retirement" be legal? Why should someone who chooses or has no choice but to live at home subsidize those who choose to group together with "golf privileges" on numerous local courses? What does healthcare at all with its lobbyist -created, state-enforced exemptions to healthcare self-servitude have to do with local funding which covers things like fire, police, recreation, etc. If the paid-off politicians in Raleigh want to reward the "community benefits" of CCRC's like St Joseph or Penick, whose "community benefits" largely benefit their pre-approved-for-assets existing residents, then more power to them, but don't do it on the backs of local taxpayer funding for public safety, parks, etc. We have TRULY disadvantaged people in Southern Pines and ALL of them subsidize the mostly-millionaires in our tax-free retirement communities.

Don't get me wrong. I think our local CCRC's are great operations. My grandmother was one of the first residents of Belle Meade. My Aunt was on St Joseph's board. No problem except they don't pay property taxes.

The bottom line overall is, if luxury tax free retirement communities were not legal, the Town could afford a brand new fire truck every year or more easily pay for other things like the renovation of our parks.

The bottom line in the context of the "Knollwood Tract" is that the Bell family is asking to be able to have a facility even larger than Belle Meade that could double the unfair tax burden on SP residents.
Oh, where do I begin here?  First, Smithson neglects to mention that Belle Meade is owned by St. Joseph of The Pines, which in turn is owned by The Catholic Church. Smithson denies an accusation from another message board poster that he is FOR taxing churches.  (It sure sounds like that's what he's arguing FOR.)
The "community benefits' Smithson sneers at are –in the case of St. Joseph of The Pines — too numerous to account for in this space.   While Belle Meade's campus DOES include some nice independent living facilities, it also includes quite a bit of rehab and assisted living space.  St. Joe's  supplies free and low-cost health and dental care to needy region residents, as well as safe, affordable housing for needy seniors in the region.  St. Joe's staffers and residents are very active with, and supportive of, all kinds of local charities like The Literacy Council, The Coalition, Habitat For Humanity, and Family Promise, among others.
Penick Village was established in Southern Pines by The Episcopal Church.  It is now an independent operation, but the church is still quite supportive.  Penick provides independent living, assisted living, and skilled nursing services.  Penick staffers and residents — like those at St. Joe's — are also very active with and supportive of all kinds of community service activities and organizations.
Smithson suggests you have to be a millionaire to reside at either location.  I KNOW that's a false statement.  Penick Village, on occasion, provides financial assistance to current or prospective residents who are in need.  I know several current and former residents of  BOTH communities who are / were nowhere close to millionaire status.
The reason these places have tax-exempt status is that they devote X-amount of their budgets to charitable operations.  St. Joseph of The Pines and Penick Village are both great places that provide comfort to families in need and support to the surrounding communities.
Smithson may have some kind of grudge against Kelly Miller, Pine Needles, or the construction of ANYTHING NEW AT ALL.  But he needs to step back from the class warfare rhetoric and leave Penick & St. Joe's ALONE.