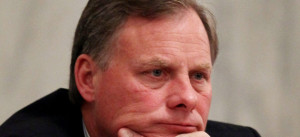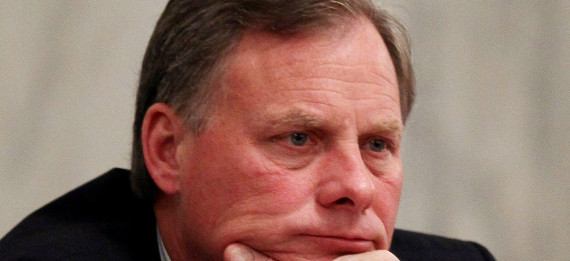 Word is out among the national drive-bys that our Republican senator is likely to seek reelection in 2016. Burr himself gave that talk life in a recent interview with National Journal:
With control of the upper chamber on the line, this year's North Carolina Senate race has a gravitational pull all its own in the political world.

But while Democratic incumbent Kay Hagan and GOP candidate Thom Tillis—and a legion of outsiders—are locked in a pitched campaign, many political insiders in the Tar Heel State are looking ahead to 2016, when Republican Sen. Richard Burr's seat will be on the ballot.

Rumors about Burr's retirement are rampant, say North Carolina political consultants as well as congressional aides on the Hill. Burr himself has heard the same buzz. So is it true?

"No, no, no," Burr said in an interview. Asked whether he's running in 2016, he nodded.

"Oh yeah. I'm planning on it," he said.[…]
Now THAT flies in the face of some really good information I've been getting out of Burr's home county of Forsyth. I have a really good source there — on a first-name basis with Richard and Brooke — who has been telling me, as late as Labor Day weekend, that you could put it in the bank that Burr was not going to run again. My source cited (1) fatigue with the Beltway life, and (2) the retirement of Burr's good buddy, Georgia senator Saxby Chambliss, as the motivating factors.
My Forsyth source has been so on-the-money with so much other political information. It would be hard to believe that this source could either (1) purposely mislead me, or (2) get things so terribly wrong.
Perhaps Burr has recently been talked into hanging around for six more.  Perhaps there is some anxiety within the Beltway about Kay Hagan possibly surviving 2014. If those fears come to fruition, keeping Burr in place would be a heck of an insurance policy for DC GOP powerbrokers.  The leading contenders to replace Burr, on the GOP side, are two incumbent congressmen.  If Burr left, that would be THREE open seats for the GOP to defend in North Carolina during a presidential election year.
We'll wait and see what happens when it comes down to put-up-or-shut-up time for 2016.