Brawley: Raleigh planning tolls for EVERYBODY (Murphy to Manteo)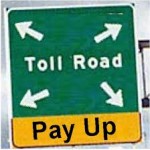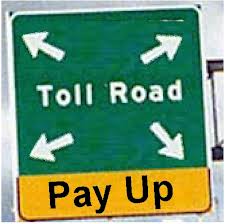 Republican gubernatorial candidate — and former legislator — Robert Brawley says that the uproar over tolls on I-77 in Mecklenburg is not simply a local issue:
[…] Brawley says he started looking into the issue of tolling as a means to pay for the state's transportation needs after the DOT told him about plans for tolls along I-77, near Charlotte.

"I sat down with (then) DOT Secretary Tony Tata and three lawyers. I was informed that l really needed to support the tolls on I-77 because that was the beginning of tolling every interstate corridor in North Carolina," Brawley told the I-Team.

"It seems to me that I-95 was sixth or seventh on the list to toll roads across all interstate corridors in North Carolina," Brawley said.

A spokesperson for the DOT says there are no plans to toll every interstate in North Carolina and wouldn't comment on Brawley's allegations that he was told that by the former Secretary of Transportation.

But despite those assurances and the fact that no such plans appear to exist, Brawley isn't buying it.

"It's my understanding," he said, " that the plan is for managed lanes to be the beginning, ultimately going to full tolled roads to pay for transportation needs in North Carolina." […]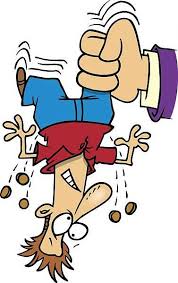 So, it's not enough to saddle us with the southeast's — and one of the nation's — highest gas taxes.  They're going to hit us again for something they are already supposed to be paying for with gas tax revenue.  
The I-77 toll issue has fired up a grassroots rebellion across Mecklenburg County — costing some local pols their jobs and forcing some other incumbents to run for their political lives.
2010 and 2012 simply gave us a new set of money-changers in the temple.  We've got to take our state capital back before it's too late.