Blood on their hands: More on Bert & Ernie's smear of Civitas, Triad Conservative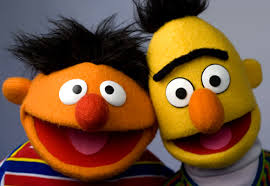 Rob Schofield used info from the Southern Poverty Law Center as a central argument in his smear to take down The Carolina Plott Hound.  
We already told you about SPLC's role in influencing the 2012 workplace shooting at the DC offices of the Family Research Council.    The Family Research Council is an evangelical Christian "family values" lobbying group.  Their leader is close friends with Charlotte pastor, and congressional candidate, Mark Harris.
(SPLC is STILL listing FRC as a "hate group," by the way.)
Did you know that SPLC also heavily influenced the kook who shot up the congressional GOP baseball practice?
Rob attacked Triad Conservative over their use of sources.  But Rob has extensively cited The Southern Poverty Law Center — a group which has at least two recent instances of BLOOD ON ITS HANDS.