Big Boy, Lil' Tricia tussle over tolls
It's amazing what a wire-thin primary win and the prospect of a tough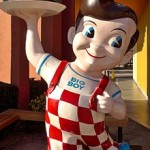 general will do to a politician. Here's Charlie "Big Boy" Jeter — the most liberal member of the House Republican Caucus — beseeching his colleagues via email today:
From: Rep. Charles Jeter
Sent: Monday, April 25, 2016 4:37 PM
To: @House/Republican/Members
Subject: HB 954 Jeter
Importance: High

Colleagues,

I have filed HB 954 to stop the tolling project on I-77. Some of you may have gotten some emails about it.

I'd like to get as many co-sponsors as possible and would appreciate your support.

Please note that Rep. Cotham rushed in today to file the same bill prior to my filing (a decision by her that I am not happy about), I'd ask you to make sure that should you decided to co-sponsor the bill, you do mine HB 954 and not hers.

Sincerely,
Rep. Charles Jeter
Republican Conference Chair
District 92 (Mecklenburg)charles.jeter@ncleg.net

NC House of Representatives
16 W. Jones Street, Room 2226
Raleigh, NC 27601-1096
That's Tricia "Christmas is in November" Cotham, y'all. It's a shame to see two Twitter buddies fall out like this.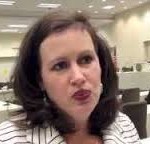 No guts vs. No brains.   It's kind of like some Special Olympics UFC-style battle royale. I don't know WHO to pull for in this one.
I hope all of you caucus folks will think long and hard about Charlie, his liberal voting record, and his penchant for taking a walk when tough votes come around before you lift even one finger to help him. 
You've got a supermajority.  Losing a Republican who votes to the left of William Brisson (D-Bladen) won't evoke too much heartache.