Barry & Bev's economy, by the numbers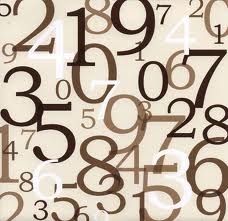 We here at The Haymaker want to make sure you have ALL the vital information you need to make thoughtful, responsible decisions this election year.  As a public service, we're providing you with some morsels of economic data to counter BarryO and his friends in the mainstream media when they pee on your leg and tell you its raining economic prosperity.
Home ownership continues to drop like a rock, while rental rates skyrocket:
Fewer Americans own homes and many of them are continuing to see values decline.

The U.S. Census Bureau reported Tuesday that the nation's homeownership rate fell to 66% in the fourth quarter, continuing a seven-year drop from a fourth-quarter peak of 69.2% in 2004.

At the same time, U.S. home prices fell 1.3% in November from October and were 3.7% below 2010 levels, the Standard & Poor's/Case-Shiller home price index indicates.

Falling homeownership — and prices — reflect the worst housing downturn since the Great Depression. And while there are signs that the housing industry's downturn may at least be nearing a bottom, the impact of the collapse will be evident for years to come, economists say.

As of November, average U.S. home prices were back to mid-2003 levels, S&P says.

"Americans are less keen on homeownership knowing now that prices can fall," says Paul Dales, economist with Capital Economics.

Even if people want to own a home, they may not be able to, given the difficulty in getting financing for a mortgage, Dales says. The National Association of Realtors says many purchase contracts appear to be falling through for that reason.

Many economists expect home prices to continue to fall this year and maybe into next year before stabilizing and then showing little or no appreciation for some time.

"The trend is down, and there are few, if any, signs in the numbers that a turning point is close at hand," says David Blitzer, chairman of S&P's index committee.

Phoenix was the only city in Case-Shiller's 20-city index where home prices rose in November from October. They were up 0.6%.

On a year-over-year basis, only two cities showed rising values. Detroit was up 3.8%, and Washington, D.C., 0.5%, the Case-Shiller data show.

While prices are still falling in most areas, there are signs of increased home sales.

Existing home sales rose in December for the third consecutive month, the National Association of Realtors says. And pending home sales, while dropping more than expected in December, were still above levels a year before, NAR says.

"Home prices will be the last thing that moves up" after increasing sales and shrinking inventories, Blitzer says.

The homeowner vacancy rate fell again in the fourth quarter, the Census data show, to 2.3% from 2.4% in the third quarter and from 2.7% in the fourth quarter last year.

The 2.3% rate is the lowest since early 2006 and "leaves the visible inventory at a level consistent with house prices bottoming out later in the year," Capital Economics says.

The drop in homeownership rates has been most pronounced in the West. As of the fourth quarter, the homeownership rate there stood at 60.1%, the Census data show.

That's down from 64.5% in the fourth quarter of 2006, which is about when home prices began their five-year tumble.

The West is home to three of the states most affected by foreclosures, which have hurt homeownership rates. Nevada, Arizona and California were the top three states last year with the highest foreclosure rates, market researcher RealtyTrac says.

While homeownership drops, more people rent. Almost 34% of occupied homes in the fourth quarter were rented, according to the Census data. That's up slightly from the same quarter a year earlier.

The rental vacancy rate of 9.4% for the quarter was the same as a year ago but down from above 10% rates in the fourth quarters of 2009 and 2008, the Census data show.

Higher rents are expected as more people rent, economist Dales says.
According to The Congressional Budget Office (CBO), the nation's unemployment rate is higher than what BarryO and the boys are telling us:
What do the NAR, Consumer Confidence and CBO forecasts have in common? If you said, "they are all completely worthless" you are absolutely correct. Alas, the market needs to "trade" off numbers, which is why the just released CBO numbers apparently are important… And the fact that the CBO predicted negative $2.5 trillion in net debt by 2011 back in 2011 is largely ignored. Anyway, here are some of the highlights.

2012 Deficit: $1.1 trillion; 2013 Deficit: $0.6 – yes, we are cackling like mad too…
Unemployment to remain above 8% in 2012 and 2013; will be around 7% by end of 2015; to drop to 5.25% by end of 2022.

This forecast is utterly idiotic and is completely unattainable unless the US workforce drops to all time lows and the US economy generates 300,000 jobs a month for 10 years

Needless to say, CBO assumes the best of all worlds in this meaningless forecast
But here is the kicker: "Had that portion of the decline in the labor force participation rate since 2007 that is attributable to neither the aging of the baby boomers nor the downturn in the business cycle (on the basis of the experience in previous downturns) not occurred, the unemployment rate in the fourth quarter of 2011 would have been about 1¼ percentage points higher than the actual rate of 8.7 percent" translation: CBO just admitted that the BLS numbers are bogus and real unemployment is 10%. Thank you
Now hold on to your hats for this one.  Federal taxes are getting ready to skyrocket: 
The amount of money the federal government takes out of the U.S. economy in taxes will increase by more than 30 percent between 2012 and 2014, according to the Budget and Economic Outlookpublished today by the CBO.

At the same time, according to CBO, the economy will remain sluggish, partly because of higher taxes.

"In particular, between 2012 and 2014, revenues in CBO's baseline shoot up by more than 30 percent," said CBO, "mostly because of the recent or scheduled expirations of tax provisions, such as those that lower income tax rates and limit the reach of the alternative minimum tax (AMT), and the imposition of new taxes, fees, and penalties that are scheduled to go into effect."

The U.S. economy, CBO projects, will perform "below its potential" for another six years and unemployment will remain above 7 percent for another three.

"The pace of the economic recovery has been slow since the recession ended in June 2009, and the Congressional Budget Office (CBO) expects that, under current laws governing taxes and spending, the economy will continue to grow at a sluggish pace over the next two years," said CBO. "That pace of growth partly reflects the dampening effect on economic activity from the higher tax rates and curbs on spending scheduled to occur this year and especially next. Although CBO projects that growth will pick up after 2013, the agency expects that the economy's output will remain below its potential until 2018 and that the unemployment rate will remain above 7 percent until 2015."

According to the CBO report, federal tax revenues equaled $2.302 trillion in fiscal 2011, and will increase to $2,523 trillion in fiscal 2012, $2,988 trillion in fiscal in 2013, and $3,313 trillion in 2014.

As a percentage of GDP, according to CBO, federal tax revenues were 15.4 percent in fiscal 2011, and will be 16.3 percent in 2012, 18.8 percent in 2013, and 20.0 percent in fiscal 2014.
OK.  So tie ALL that good news to the miserable economic situation here at the state level in North Carolina, and you see that we are in for several hellish years in a row.   Take a break from swooning over Pat and Mitt's pretty hair and teeth, and get educated on the cold hard facts.   Ask those guys what they plan to do if they get elected.  The situation calls for radical, drastic change — a dramatic new course from how business has been done in DC and Raleigh.  VOTE AGAINST ANYONE who tells you we need new regulations, new government spending, or a new agency.  Pretty hair and a pretty smile will not save our state or our nation from the looming disaster.