GOP opportunity in Cumberland: Glazier, Parfitt out. Melvin in?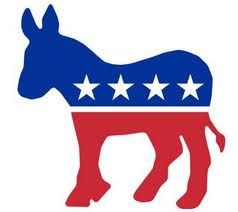 The state of politics in Cumberland County is tumultuous, to say the least.   State Rep. Rick Glazier — the 800 lb. gorilla in the county's post-Rand era — is primarying state schools superintendent June Atkinson.  That decision temporarily alleviated a problem for  local Dems:  redistricting had double-bunked Glazier with fellow Democrat Diane Parfitt.  Now, Parfitt is announcing that she will not be running for reelection to the state House.
Parfitt and Glazier both barely squeaked out wins in 2010.  The district is very competitive for the GOP. In fact, that territory was represented by Republican Mia Morris from 1996-2002.
A strong Democrat — county commissioner Ed Melvin — is putting out word that he plans to run in the now open District 44 race.  Melvin is an old-style pro-business, somewhat-conservative, very likable Democrat in the mold of Dewey Hill.   Melvin founded and ran — for decades — a chain of car tire & repair shops in the Cape Fear region.