Back from VAY-CAY. Time for some election picks. First up: Moore county races.
We took time off from cyberspace to rest, relax and — of course — reflect on the great sacrifice made for us soooo many centuries ago.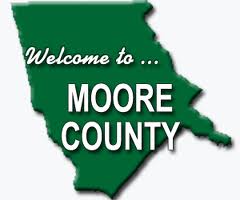 We're back in the saddle.  Early voting gets started this week.  So, we thought it would be important to shed some light for our readers on the choices they will be facing when they step into their polling places.  If you like what you read on this site, you should be very comfortable following our advice on candidates.  Let's get started with the primaries in our home base — Moore County.  If you are registered to vote here, please carefully consider the information in this post.  If you live elsewhere, but know people registered to vote here, please share this information with them.
Moore County Sheriff:  We are a yellow-dog Republican county.  This race will be decided in the GOP primary.  Local radio station owner Steve Adams is facing off against Neil Godfrey, the sheriff's department's long-time chief deputy who was appointed to finish out the unexpired term of his boss Lane Carter.  Godfrey is facing the voters for the first time.
I know both of these guys.  I am a big fan of not fixing stuff that ain't broke.  As far as we're concerned here, the sheriff's office ain't broke.  We're lucky to have someone the caliber of Neil Godfrey.  He rose through the ranks of the North Carolina State Bureau of Investigation — serving admirably in one of the bureau's more senior posts — before retiring.  Godfrey's jurisdiction, during his time with the SBI, included Moore County.  He's a native of neighboring Lee County who has lived here with us in Moore County for many years.  He gained valuable experience working with the SBI and made valuable contacts that have paid off for the Moore County Sheriff's Department and the people of Moore County.  Godfrey has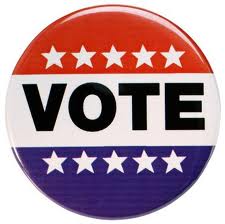 seen it all, and done it all.  He's arguably one of the most qualified – if not THE MOST qualified sheriff in North Carolina.
As soon as I heard Adams had filed for this race, I knew it was a bad idea. I let him — and some close to him — know what I thought.  Steve is not qualified.  Oh, he meets the constitutional requirements for the job.  North Carolina does not require its sheriffs to have law enforcement experience.  South Carolina DOES.  I really think we should follow in the footsteps of our neighbors to the south on this one.  
Adams can regularly be heard on his daily radio show mocking cops.  It's clear he is not a big fan of law enforcement officers.  WHY on EARTH would he want to spend his entire work week with a bunch of them?  After going on the record with his thoughts about cops, how can he expect the rank-and-file at the department to coalesce around him as a leader? 
I also don't believe Adams has made a compelling case for making a change at the sheriff's office.  An awful lot of his campaign rhetoric has little factual basis.  He claims crime is exploding in Moore County.  State statistics don't support that.  Anyone living here will tell you this is one of the safest jurisdictions in the state. Adams is also repeating some dubious statements about the new county jail that have been passed around as gossip for years but are refuted by all kinds of public county government documents.
It would be good to have Steve Adams in some kind of public leadership role.  But sheriff is not the right one.  In the May GOP primary, we urge everyone to vote FOR Neil Godfrey. 
County Board of Commissioners:   There are three seats on the GOP primary ballot this year.  Republican Jerry Daeke is running unopposed to fill one of the three.  Another open seat is being contested by Republicans Oscar Romine and Catherine Graham.  We don't know a whole lot about Mr. Romine.  We are concerned that he is making some statements on the campaign trail about county finances that don't match up to reality.  
Catherine Graham is a known quantity and a longtime county government and community leader.  She served admirably as the county clerk of court before heading off to retirement. She is not exactly a Tea Party conservative.  But she is very familiar with the ins-and-outs of county government and can be persuaded by the arguments of the more conservative elements of the county board.  There will be little-to-no on-the-job training here.  In the May primary, we urge everyone to vote FOR Catherine Graham.
The third county board seat involves Republicans Otis Ritter and Louis Gregory. Ritter is the incumbent here, having been appointed to fill the unexpired term of Craig Kennedy.  Again, this is a situation where you don't need to fix something that ain't broke.  
Gregory hails from the Seven Lakes / West End area and formerly served as the chief of police in Whispering Pines.  Ritter is a long-time community leader in the northern portion of Moore County who scored points with us for his tireless leadership in the effort to rid Moore County and North Carolina politics of the scourge of Richard Morgan.
Gregory has been jockeying hard for a seat on the county board for years now.  He tried to run against Tea Party favorite Nick Picerno two years ago — only to learn that he was not in Picerno's district.
Ritter has been part of the team on the county board that has made smart, conservative decisions that have helped keep the tax rate low and the county in overall great shape. Gregory has not made a very credible case for making a change here.  He touts himself as possessing "honesty" and "integrity" as though Ritter has none.  The fact that Gregory has been running around Pinehurst and Southern Pines insinuating to low-information voters that he's running unopposed in the GOP primary is mighty troubling, to say the least. 
In the May primary, we recommend a vote FOR Otis Ritter.  
That's it.  To recap:  Godfrey, Daeke, Ritter and Graham. 
Tell your friends.  Tell your family.  Tell complete strangers.
Still to come:  the races for NCGA, US House, and US Senate!