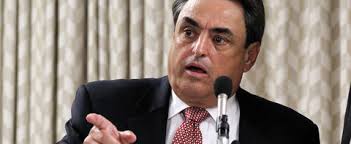 State senator Bob Rucho (R-Mecklenburg), his body's Finance Committee chairman, threw everyone a curve ball by announcing his decision to not seek reelection.  He's been quite a force on Jones Street for years.  He was definitely not someone who perpetuated indifference.  EVERYBODY had an opinion on the guy.
Rucho racked up a respectable, gentleman's B+ (88.9 percent) in Civitas's most recent conservative effectiveness rankings.  He has been a leader in trying to end the state's renewable energy mandates. Stuff like that has helped earn Rucho the ire of the hysterical, bed-wetting left — inside and outside of various and sundry McClatchy newsrooms.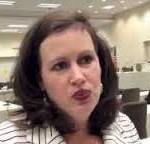 The same crowd that gets all touchy-feely about ANYTHING that may hurt a favored constituency's feelings has had no qualms about mocking Rucho's portly stature.  For instance, here's state Rep. Tricia Cotham — who, as you can see from this mug shot, has NO BUSINESS making fun of ANYBODY'S personal appearance: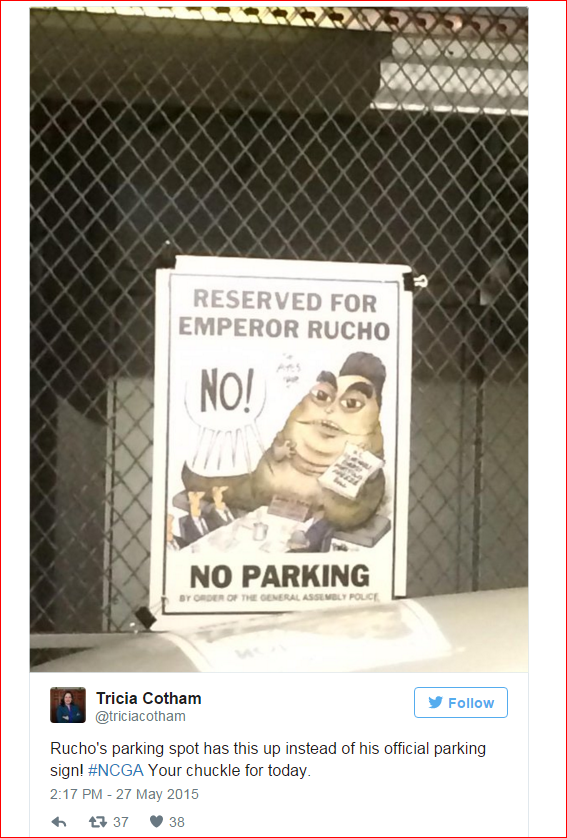 *Classy, huh?*  
And then there's THIS self-important d-bag inhabitant of McClatchy's Charlotte newsroom: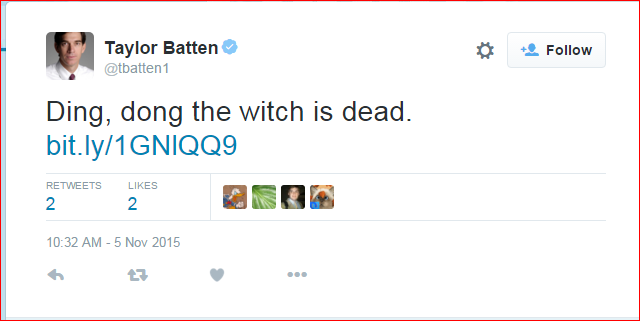 Wow.  Getting mocked by someone employed by a money-bleeding unreadable disaster.  (I think this blog has made more money this year than Batten's so-called newspaper.)
To make matters worse, the speculation about Rucho's potential replacement is sending chills up our collective spines here at Haymaker HQ: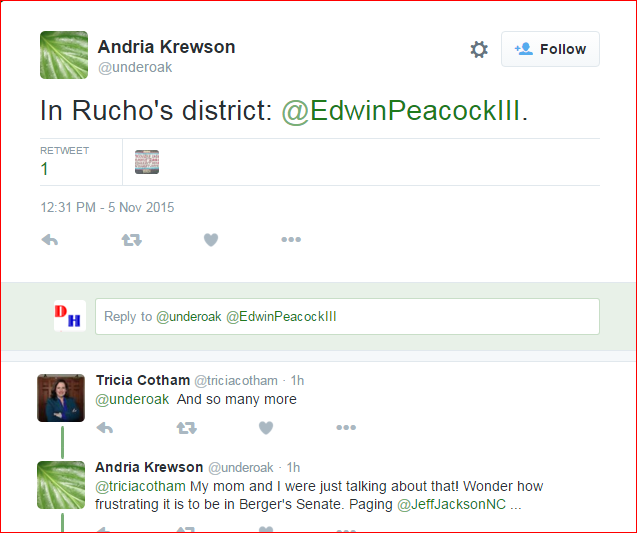 Peacock?  He makes Charles Jeter look like Larry Pittman.   Peacock is one of those people who is Republican because, um, *that's what rich white people do.*   An even bigger Hell, NO to lil' Tricia or her pal Jackson.   Any of those three would be a bad trade and a real setback to the effort to slow and slay the leviathan in Raleigh.