Architects of leftist takeover in Lee County now bankrolling Gov. Pat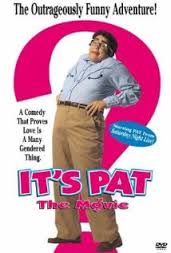 In 2014, Lee County conservatives were dealt a crushing blow as left-wingers took over local government — thanks in BIG part to a group called LEED PAC.  LEED PAC helped strengthen a liberal majority on the Sanford City Council and the Lee County Board of Commissioners, and helped oust a conservative state legislator. 
In 2015, some of the same people behind LEED PAC are busy lining the pockets of our state's Republican governor.  Tomorrow night, there will be a fundraiser in Sanford for the governor.  Cheap tickets are $500.  Co-hosts pay $1000.  A host pays $2500.  A "chairman" pays $5100.
The steering committee for said event includes a number of Democrats, unaffiliateds, and prominent activists with ties to LEED PAC. (Kinda strange for folks eager to wipe conservatives out of local government to be so eager to help out our Republican governor, huh?) 
Donnie Oldham (registered Unaffiliated) was one of the signers for LEED PAC's 2012 campaign finance report.  He gave the PAC $1000.  Kirk Bradley also gave the PAC $1000. Bradley is a Democrat. (He's donated to Bob Etheridge AND Heath Shuler.)
In 2012, these two were actively opposing conservative candidates. In 2015, they're helping to finance the reelection campaign of North Carolina's Republican governor.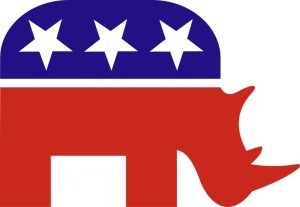 Sam Wornom is also on the steering committee.  There are a Sam, Jr. and Sam, III listed as registered voters in Lee County.  One is a Democrat and one is Unaffiliated. 
Carter Keller (Unaffiliated) is also a steering committee.  He gave Bob Etheridge $750 in 2010 — the year he lost to Renee Ellmers. 
Oscar A. "Buddy" Keller (Unaffiliated) is also a steering committee member.  We found three OA Kellers in Sanford  in the FEC database — Oscar, Oscar, Jr.; and Oscar, III.  Oscar and Oscar, Jr. have given to a wide range of Democrats — including Kay Hagan (2008), Erskine Bowles (2004) and the North Carolina Democrat Party (2002-2004).
Oscar, III has been more generous and kind to Republicans — donating to Renee Ellmers and Elizabeth Dole.  (Though, he did give to Bob Etheridge in 2010 — the year Renee Ellmers beat him.) 
We've seen time and again that the wishes of the donors mean more to politicians than party platforms or the voters themselves. Is this giving us a clue as to what a second McCrory term will look like?